One of the best parts about having a backyard is that you have your own outdoor space to decorate as you please. It's one thing to decorate within the privacy of your home. It's another thing to create a stunning outdoor concept that reflects the consistency in your decor. If you'd like to create a beautiful patio and backyard ambiance, consider these four decorating ideas.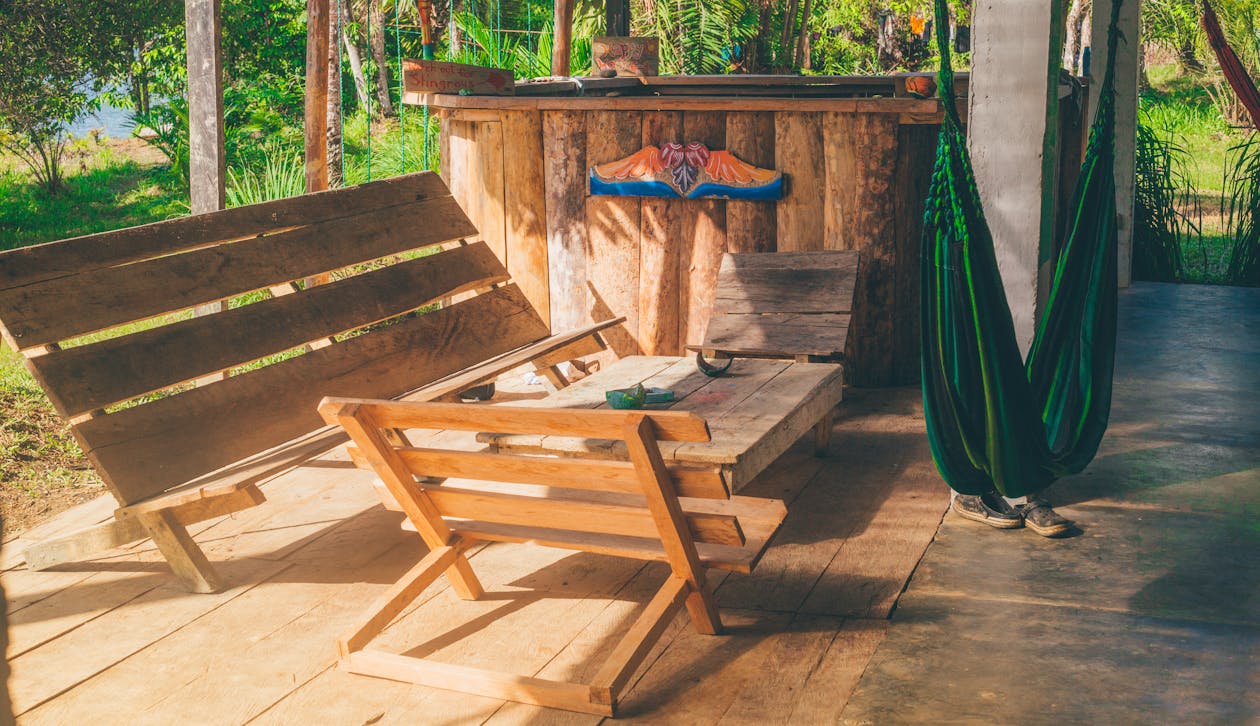 Design Custom Landscaping
When you're dealing with the elements of nature, it's always best to make sure your backyard and patio look green. If the grass is patchy and unkempt, you can always do a major overhaul with landscaping. Plant seasonal flowers and lovely shrubs to line the backyard. A water feature is a stunning idea to consider as well. If you're not interested in getting your hands dirty, hire an architectural landscaper to take care of the details.
Include Furniture
It doesn't make sense to create an incredible backyard and skip the furniture component. After all, it's nice to lounge outside, and enjoy a nice day. For the patio, purchase a furniture set that's conducive to outdoor dining. It needs to be water-proof yet comfortable. Purchase large wicker chairs for the patio as well. A wicker chair is such a classic staple item. A hammock is a nice touch for the times when someone wants to get some quiet time in nature. A hammock is one of the most perfect places to take a nap when you're outside.
Prepare for Outdoor Entertainment
Create a space where people can hang out, play games and enjoy some fun. If you decide to make it an area for outdoor versions of Jenga and karaoke, it's nice to have some concrete installed. However, make sure to include access to more comfortable chairs, a grill, umbrellas and more.
Add a Fire Pit
A fire pit is fun for those nights when you want to lounge in the evening hours. Roast marshmallows, make s'mores or just enjoy the flames. Create a seating area in the backyard for the fire pit. You don't want the fire pit to be too close to the house. Also, remember to keep a fire extinguisher or a hose nearby. In case of an emergency, it's good to be prepared. You can build your own fire pit or purchase one from a local department store.
As you consider the various ways you can decorate your patio and backyard with style, remember that it should reflect you and your personality. If you know you'll entertain lots of people, prepare accordingly. As you prepare, remember to have fun with the process.