Supervising all the luggage for a vacation with family can be a tricky task. We can push everything inside the car to tidy up nicely, but unfortunately, your suitcase was unable to fit in. The solution for many cases is a steel roof rack. Learn more about this simple and versatile accessory in this post that can be a productive solution for your car.
Does your family include a dog, a bodyboarder, a photographer, and a young child? Wherever you go for a longer trip, the list of obligatory objects is more and more extensive. There are many things that can not even be left behind.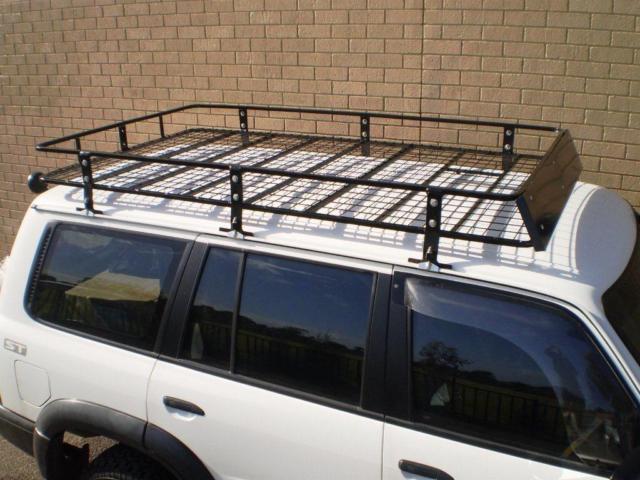 Take More For Less With A Steel Roof Rack
Every car varies in certain standard size and capacity, therefore a car owner should take advantage of the car roof racks and brackets. Racks and carriers' manufacturers build a diverse range of products such as steel tradesman roof racks so you can get one to fit your vehicle. Increasing the luggage capacity of your car is easy with a steel roof rack. See how this accessory can be a true lifesaver on vacations.
This premium quality built racks free up space inside the car and your additional luggage can be placed and removed with ease. Some premium quality carriers like steel tradesman roof racks come with a zinc coating that ensures its safety with salt spray resistance.
If You Are Planning For A Roof Rack Then Read These Points Carefully
If you need bars, you should look for a system of quality and durability.  Apart from steel, aluminum (lighter) version is also available. The design will also impact the final noise level.
There are various ways of installing it and the model you need. It depends on whether the brackets are longitudinal or transverse.
The dimensions of the suitcase must be in accordance with the instructions of the manufacturer of the car.
The weight of the luggage must be kept within the mentioned limit of the vehicle manufacturer.
The fittings of rack and bars should be appropriate according to your car model.
Choose a model with a sturdy lock.
The price differences that you will find in the market are due to several factors as it depends on capacity and quality of the material. The aerodynamic design is also an important element, resulting in lower noise levels.
But What Things To Consider After Installing A Roof Rack
When you pack your luggage, start by arranging it along the bars, try to distribute it from the bottom and reduce possible imbalances. The strings and elastic nets with hooks will ease your most of the work at this stage. Move the load away from the lock to avoid future problems. Also, take heavier objects in the boot, not the roof. Physics tells us that a car is more stable when its center of gravity is close to the ground. Clothes and lighter objects should be kept on the roof.
Roof Rack Is Finally An Intelligent Choice For Luggage Lovers 
There is no denying the fact that every driver will experience a requirement of steel tradesman roof racks once in their life. Before you make a purchase, you must be assured of the quality standards and welding techniques of the manufacturer.