As Spain is an amazing country with so much to see and do, many people will want to plan multiple visits and focus on specific regions. There is no way that a person can truly appreciate the entire country with just one visit, unless that visit is three months long. When planning a trip to Spain, visitors usually separate the country into North, South, East, and West to make it easier to stay within one specific area.
Here are 5 places that people will definitely want to include on their Southern Spain itinerary:
Donana National Park
This national park can be found where the Guadalquivir river meets the Mediterranean Sea. There is an abundance of wildlife living amongst the sand dunes, marshes, and plains; and there is a chance that some visitors will catch a glimpse of an endangered Iberian lynx or Spanish imperial eagle. Historic castles and manors that used to be residences for the nobles have been transformed into visitor centers and museums throughout the region for all to enjoy.
Beaches of Marbella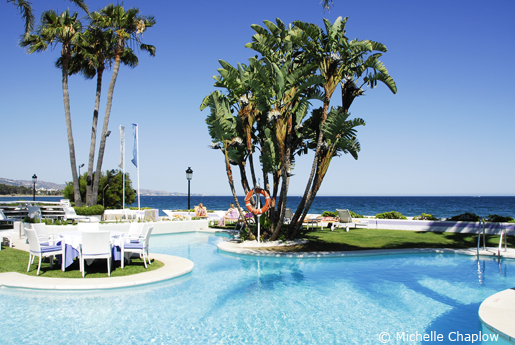 The pristine white beaches of Marbella are lined with palm trees where many people can be found sunbathing, swimming, and walking along the coastline. Visitors can walk the Golden Mile to see many of the most luxurious homes and resorts in all of Europe.
Malaga
Picasso was born in Malaga, and there are now quite a few museums in the city for people to explore. Meal time is always wonderful in Malaga, as it is one of the best areas to devour delicious food at the many tapas bars. Anyone who wants to learn more about history will want to stop at the Roman Theater and the Moorish Castle of Azcalba. Gibralfaro Castle was built in the 11th century and it is a must-see manor, if only because of its lavish qualities.
Puente Nuevo Bridge
The Puente Nuevo Bridge was completed in 1793 and it is one of the city of Ronda's most prominent features. The bridge spans the entire El Tajo gorge below this city on top a mountain. The oldest bullring in Spain, the Plaza de Toros, is also in Ronda.
Seville
The Seville Cathedral is considered to be the third largest church in the world, however that is only by measurement. Some people say that if it is measured by volume, it is the largest. Culture is everywhere in this city and many people find themselves venturing into the numerous museums, palaces, and churches to learn more about the traditions and history of the people and the city. Inside the Museum of the Indies, visitors can view the diary of Christopher Columbus.
Sometimes it is hard to find the best spots to go in a place you've never been. When using RoutePerfect, you can browse other people's itineraries, create your own and look through many possible options for the areas you wish to visit. With a small or large budget, the luxury of Southern Spain can be enjoyed by all and exploring the southern parts of Spain is an incredible experience that everyone should have. While the country itself is large, visitors who concentrate on one area will find that they are able to enjoy their visit much more. By staying in one area, people will be able to see more since they will not be crisscrossing the country and wasting precious time.