Ray Ban's in their early days? Well the brand certainly wasn't intended to be a global eyewear designer and big in the fashion world. Back then, the one and only purpose of the eyewear product was to shield the eyes of pilots who were struggling to cope with the glare of the sun following arevolution in aviation technology.
At the time Bausch & Lomb were a medical equipment manufacturer and didn't really have any interest in fashion. Fast forward to the present day and Ray-Ban Sunglasses are one of the most popular brands in the fashion industry.
Ray Ban's presence in the world of fashion has unsurprisingly drawn attention from big celebrity names, with the most popular Ray Ban models appearing on the faces of some of the biggest names in the business. But who wore Ray Ban's then, who wears Ray Bans now?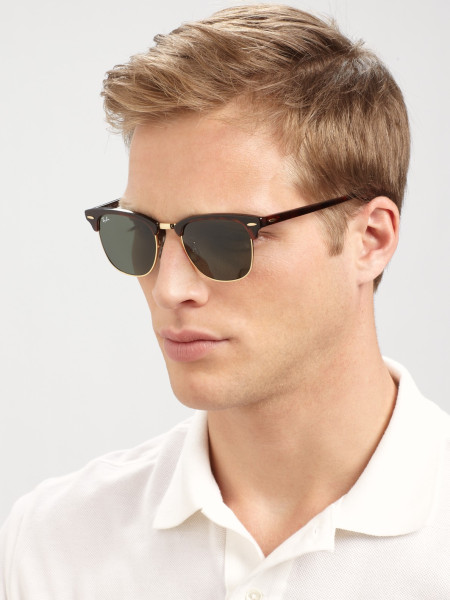 We match present celebrities and their choice of Ray Bans to their historical shade wearing soulmate.
The Aviator
The first model to be designed and manufactured, the Aviator, has never gone out of style.
Who wore it then?
Tom Cruise famously wore a pair of Aviators in the 1986 film Top Gun. In his role of Lieutenant Pete Mitchel he plays a young naval aviator aboard an aircraft carrier. The Ray-Ban 3025 Aviator style sunglasses that he wears really completes his look. Tom Cruise has also been pictured wearing the Aviator style out of character.
Who wears it now?
Zak Efron wore a pair of Ray Ban Aviators in the 2009 film 17 Again. In the film Zac plays Mathew Perry's character's teenage self. Perry's character, Mike O'Donnell, has a chance to fix his past and change his fortunes. Zac Efroncertainly looks good in his Aviators.
The Wayfarer
Ray Ban launched their Wayfarer model in 1956. The cool and collected style looks good on everybody, which explains why there's so many celebrities who choose to wear them.
Who wore it then?
American sweetheart Marilyn Monroe was frequently captured wearing the classic Wayfarer model. The Film Producer, Model, Actor, Singer and Showgirl was certainly a great face for the brand to be associated with.
Who wears it now?
Katy Perry is a lover of Ray-Ban Glasses. In the 2010 music video for the hit single Teenage Dream, the singer is seen sitting in the back of a car. The camera zooms in on every angle of her face and captures the beauty of the Ray Ban Wayfarers that she is wearing. Perry has also been known to wear the Wayfarer model away from music video shoots.
There's so many of celebrity endorsements of the Wayfarer model that we couldn't just leave it there.
Who wore it then?
Jack Nicholson is one of the most well-known actors and film makers in Hollywood and is one of only two actors to be nominated for an Academy Award for acting in every decade from the 1960's through to the 2000's. When you think of Jack Nicholson it's hard to picture him without wearing shades…can you guess his favourite style? That's right, it's the Ray Ban Wayfarer.
Who wears it now?
Star of The Lord of the Rings and the Pirates of the Caribbean films, 38 year old Orlando Bloom is frequently snapped wearing a pair of Ray Ban Wayfarers. They certainly suit him.
The Clubmaster
Who wore it then?
The biggest gig the Clubmaster has ever had was probably on the face of actor Tim Roth when he played Mr Orange in Reservoir Dogs. The Ray Ban model helped him to achieve the quintessential 50's and 60's look.
Who wears it now?
So who looks good in a pair of Clubmasters now? What about English actor Ed Westwick? Westwick is probably best known for his role as Chuck Bass in teen drama series Gossip Girl. Off the TV screen he has swapped his Wayfarers for a pair of Ray Ban Clubmasters and he's looking good. But he would probably look good in anything.
The list of celebrities who have worn Ray Ban Sunglasses is endless. It's hard to keep track of who wore them and when. One thing is certain though; whilst celebrity endorsements keep coming thick and fast Ray Ban's popularity will never die.