Charlie Chaplin also ranked in at #10 on AFI's list of Hollywood's 50 greatest screen legends, The Comedian created history with his all short movie and full length movie performances, there are some Nightmare Disasters unbelievable wins, and Chaplin faced many problems in his whole cinema life behind the camera but you will find only wins in front of you.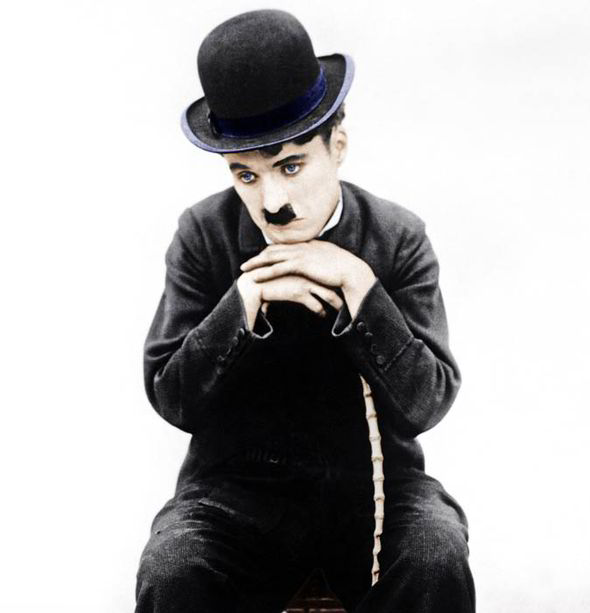 Here are some Unheard, and Interesting Facts about Charlie Chaplin.
He directed almost 82 films, writing, produces most of them, and composing the music for many as well.
Chaplin stayed many years in U.S but he didn't become an American Citizen, he left in 1952 after being accused of communist sympathies.
May be it is hard to imagine, but Chaplin was suspicions of him being a communist; his imprints removed from the Hollywood walk of fame.
Do you know that in a 1978 Chaplin's coffin and body were stolen from his grave and a ransom of £400,000 was demanded in those days to return it back, after 11 weeks, two car mechanics, a Pole and a Bulgarian were arrested and the body was reburied back again with strong construction.
Well, Charlie Chaplin was so lucky He died while sleeping on Christmas day at his home in 1977.
Chaplin was four days older than Adolf Hitler, also he plays a role of Hitler in the Movie the Great Dictator (1940).
Chaplin's Own Daughter Geraldine Chaplin played mother role of Charlie Chaplin, Mother in the movie "Chaplin" (1992).
Chaplin Married 4 times and had 11 children, and at the age of 54 Chaplin married 18 years young woman, and his last son was born at the age 72 years.
In AFI's top 100 Movies Charlie's movie listed as follow The Gold Rush (1925) ranked 74, City Lights (1931) ranked 76 and Modern Times (1936) 81 of all top 100 movies
Do you know that a street name after Charlie Chaplin, Chaplin Avenue is in the San Fernando Valley, which is near Tara Drive, Ashley Oak on the site of Clark Gable's at the old ranch!
In the year 1925 Chaplin was the first actor to appear on time Magazine, he appeared on the cover on 6th July 1925.
The movie The Great Dictator is the story of Adenoid Henkel, Dictator of Tomania, and the movie was to raise the Hitler character and also policies of the Nazi party. In those days U.S government suspected Chaplin was communist and the movie "The Great Dictator" was banded.