Businessmen who want to run video games on their laptops are not actually a big market. Yet, they have an increasing number of options these days. The gaming laptop economy has improved vastly in recent years, and platforms that qualify both for work and pleasure are no longer few and far between. So, you can finally bust the stress, anxiety, and pressure coming from the workplace by embarking on gaming adventures wherever you are. To get the most bang for your buck and avoid sacrificing anything, you should weigh a variety of factors before taking your pick. Remember that you are not only choosing a laptop for gaming but for your business needs as well. Here are the best and most versatile laptops today.
Razer Blade
The first entry on our list is definitely something special. Think of it as a worthy, gaming-ready rival of the MacBook Pro. With Intel Core i7-6700 HQ and Nvidia GeForce GTX 1060 under the hood, it possesses both ample stamina and sheer power. The battery lasts around 7.5 hours and the visuals are highly immersive. If you have a spare monitor and are willing to get a Razer Core V2 external graphics box, you can support 4K Ultra HD gaming.  A fully configurable RG keyboard backlight is a blast and makes your work-related typing sprees easier. Upgrade options are a bit limited, but it is not like you are going to need them any time soon.
ZenBook Deluxe 3 UX490UAR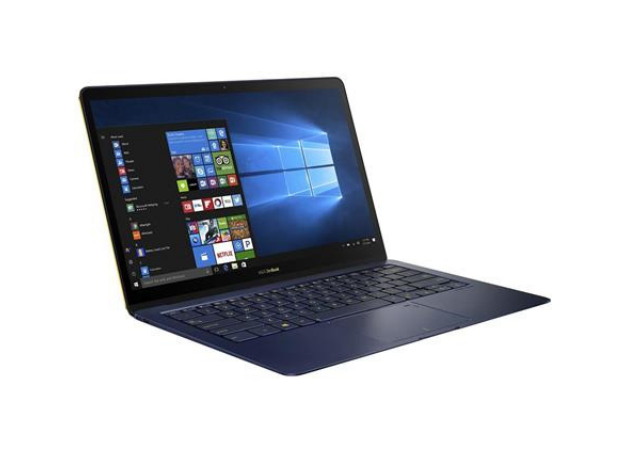 The sturdy Asus ZenBook laptop line dominates the premium segment of the gaming laptop market. ZenBook Deluxe 3 UX490UAR is no exception: it is a 14'' top-of-the-line laptop that features stunning lightweight design, which is its key selling point. The price tag is hefty, but you can rest assured that this bad boy will serve loyally for years to come. The screen is great on the eyes and the incredible finish will turn some heads around the office. Moreover, the version with Intel Core i7-7500U should be able to handle all modern games. It must be mentioned that the webcam is shabby, but that is pretty much the only thing I could find as a drawback.
Microsoft Surface Book 2
The Surface Book 2 is easily one of the best 2-in-1 laptops on the face of the earth. It is a bit pricey, but this should not be hard to swallow. After all, it has specs that will cover your daily tasks and propel your gaming escapades. It is even suitable for video editing and other graphically demanding activities. Namely, this beauty mounts Nvidia GeForce GTX 1050 and Intel Core i7-9650 1.9GHz. In addition to high-grade components, you get a good battery life. There are 13.5'' and 15'' versions with varying prices. I would go for the latter, and also ensure you have 16GB of RAM for maximum horsepower.
Lenovo ThinkPad E470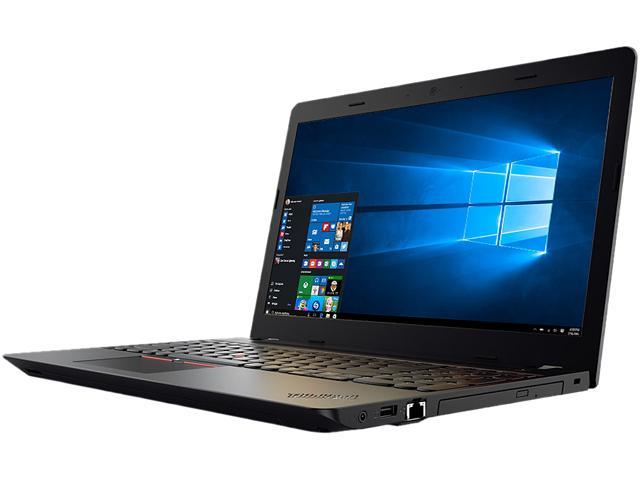 The ThinkPad series has attracted a cult following, and for good reasons too. The tradition continues with E470, a reliable workhorse that successfully combines power and mobility. A 14-inch FHD anti-glare display is a joy to set eyes upon. Apart from the 7th Generation Intel Processor, you have both a Discrete NVIDIA 940MX 2GB GPU and Intel HD Graphics 620 cards, which means you should be able to tackle most games published in recent years. A spill-resistant keyboard and a 3+2 buttons clickpad will support your work habits. Finally, considering the size of this laptop, it is amazing how many ports and expansion capacities there are.
Gigabyte SabrePro 15
In its price range, SabrePro 15 towers above the competition. It is a truly affordable 15.6'' laptop with a high level of performance and the ability to run triple-A games smoothly on high settings. The design is sleek and curvy, and on top of that, highly functional. Desk-friendly ports, video out and power connectors are on the back of the machine. The staples Intel Core i7 and GeForce GTX 1060 are included and ready to rock your gaming world. Despite a so-so battery life, it made our list because of the excellent RGB keyboard and Microsoft Precision touchpad. All in all, such a decked-out platform is worth every penny.
The best of both worlds
Not all gaming laptops are clunky and loud spaceships unfit for office use. In this day and age, there is no shortage of quality options, models that bring great overall value.  They pack a strong processing punch while being way more portable than desktop rigs. If you want cutting-edge productivity features, great mobility, and immense processing prowess, you need to do your homework and know exactly what you are buying. Keep an eye on features like comfortable keyboards, dedicated graphics cards, battery life, professional specs, etc. Wind down after a tough day and sneak in some fun gaming time into a tight schedule.