If you have ever had to live with a high school student who spent their whole junior varsity and varsity careers working towards that magic day when the college recruiters would spot them and offer the a full ride then you know the kind of pressure they put on themselves to excel. Unfortunately, not all high school athletes are spotted by the traveling recruiters and why they should know that this does not need to signal the end!
A great number of sports greats actually had to enter the game as a college walk on and a great number of those went on to be sports heroes, star athletes in to pros. While no other college can match the record of Kansas State walk-ons in football, literally every college in the country is open to new talent and would be foolish, indeed, not to follow Coach Snyder of Kansas State's example. Here are just five star athletes who had to walk onto their college teams.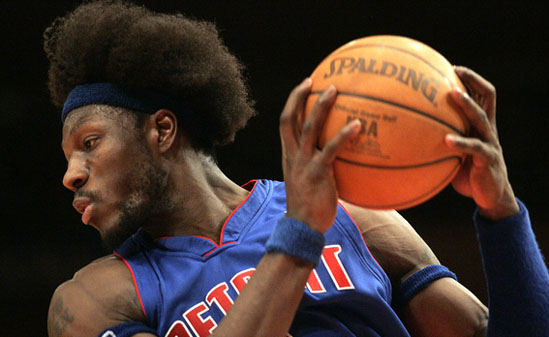 NBA Great – Ben Wallace
Many of Ben's greatest fans don't know that Ben Wallace was being heavily courted (no pun intended) by football recruiters when he was in high school. However, Ben was having no part of that since his first love was the court and he dreamed of basketball since he was a small boy. After refusing the scholarships in football, he walked on at Cuyahoga Community College in Ohio, near Cleveland, and without sounding trite, the rest is history. Fans stayed glued to their sets when Ben was on the court and satellite TV saw its largest NBA audiences on those nights.
NFL Defensive End – J.J. Wyatt
Many can't believe that J.J. Wyatt was a former pizza delivery man who had to walk on to begin his career. Playing with the Houston Texans, he was named Defensive Player of the Year and is exemplary of his own personal motto which says, "Dream Big, Work Hard." His dream was to play for the University of Wisconsin so after a stint at a community college he walked on at his dream school and played with everything in him, getting noticed from the very start.
NBA Legend – Scottie Pippen
If you have never heard of Scottie Pippen and profess to be a basketball fan, you must be watching the alien league! He didn't even get an offer of a scholarship in high school so he elected to walk on to the courts of Central Arkansas University. Playing with Jordan all those years, Pippen probably got his most notoriety from his antics on the court. Jordan may have gone on to be the Bulls legend, but we all know he wouldn't have gotten there without Pippen. That's for sure!
NFL Example of a Famous Kansas State Walk-on – Jordy Nelson
After starting his college career as a walk-on for his beloved Kansas State, he went on to be drafted by the Green Bay Packers. This is just one example of a Coach Snyder 'victory' in choosing a player who opted to walk onto Snyder's field instead of going for those scholarships offered him at other schools.
Clay Matthews III – NFL Player with Appearances in Four Pro Bowl Games
Here is another player that dreamed of playing for his favorite university and when he didn't get recruited he didn't let that get him down. He walked on, and played two years on the football scout team at the University of Southern California, USC. Like his father before him, he wanted to help bring his school to victory. Drafted in 2009 by the Green Bay Packers (like Jordy Nelson!) Matthews has gone on to live his dream.
So, if you are looking to get recruited and don't get noticed, don't lose hope and never lose sight of your dream. You can be a walk on and go on to the pros, but you need to want it. Pursue your dream and you, too, can be a walk on that goes pro!