If you're hoping to get serious about your golf game, the summer is the best time of year to compare your skills to the rest of the field's. Whether you've just graduated high school and want to get a few larger-scale tournaments on your CV before college, or if you're a long-time amateur who wants to see if he's got what it takes, there are all kinds of opportunities for various skill levels.
Here are five great tournaments from around the country you should be on the lookout for this summer:
1. Jersey Shootout 
Greate Bay CC, Somers Point, NJ. This 3-day event (May 16-18) includes a practice round on a shorter, scenic par-70 course. There's a hotel within walking distance of the Greate Bay Country Club venue, too! Signups close May 12.
2. Summer Series 
Ridgemont CC, Rochester, NY. This 2-day event (July 1 and 2, with an optional practice June 30) is at a great course with challenging par 3's. At $150, it's also one of the more affordable tournaments with IJGA affiliation.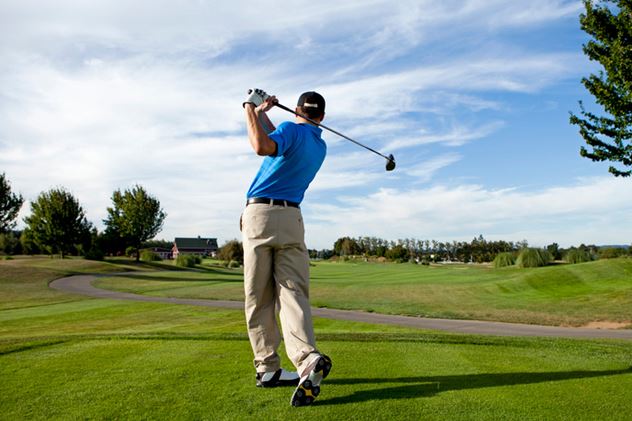 3. Summer Series 
Olde Stonewall GC, Ellwood City, PA. Continuing with the IJGA Summer Series, this course resides just outside of Pittsburgh. With the various peaks and valleys and a picturesque back 9, players won't be disappointed with their 36-hole experience.
4. North & South Men's Championship

Pinehurst CC, Pinehurst, NC. For the more experienced amateur (handicap of 5.0 or less), the 114th running of this tournament is on Pinehurst No. 8. Pinehurst is also a resort, so the accommodations are top-notch. Legends like Jack Nicklaus and Curtis Strange have won this contest – are you up to the challenge?
5. Southern Amateur

The Gallery Golf Club, Marana, AZ. This 36-hole event just outside of Tuscon is on an amazing course. For any golfer who lives east of the Mississippi, going to Arizona to play is an experience in itself. Must register by August 15th to play on the 23rd and 24th.
There are important things to consider when looking for these tournaments online. If the tournament is far from home, you'll obviously need to schedule the appropriate accommodations if the tournament doesn't include them. Take the time before each tournament to practice at a Pacific Links International course or any other golf venue. Also, look at the number of days the event is going to be; if it's just a 1-day tournament, is it worth driving across the country? Like with all courses you play, always be considerate of the ground rules. Checking the scorecard before playing wouldn't be a bad idea, either–if a course caters to your game specifically, get out there and make a name for yourself!