Machu Picchu is the most visited site in all of Peru – and for good reason. It's a gorgeous site that is rich in history and culture, and it offers many opportunities for enjoying a unique vacation while visiting South America.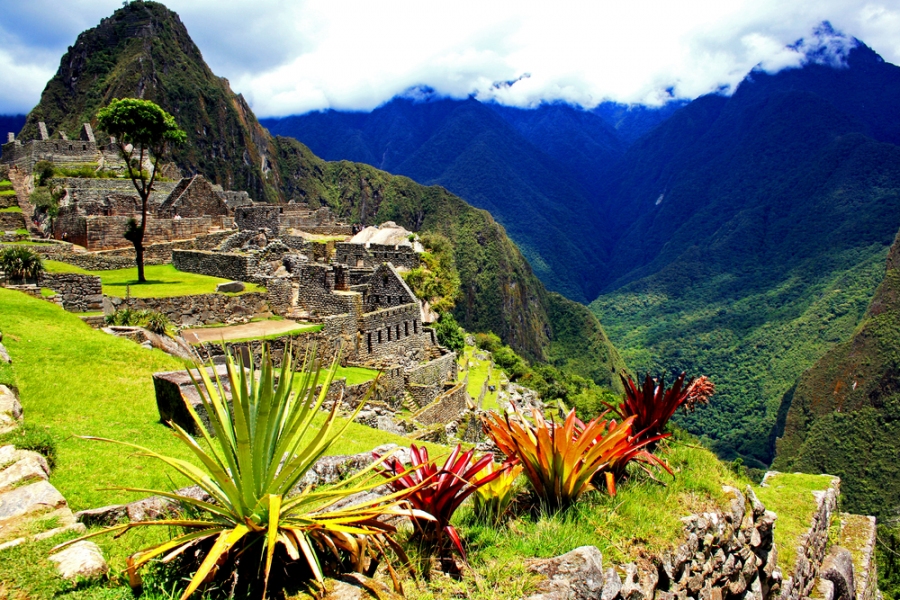 A lot of information is available online to make your trip to Machu Picchu a great one, but there are some things that can only be learned through experience. Fortunately, you can benefit from the experiences of others who went before you so that you don't make the same mistakes. Here are seven travel tips that Machu Picchu visitors say they wish they knew before they went:
Book Inca Trail Permits in Advance
The Inca Trail is a well-known trail that ends at Machu Picchu. Many people hike the trail leading into the famous ruins. But you cannot hike the trail if you don't have a permit. The government issues only 500 permits per day to ensure that they can keep traffic on the trail under control and can protect the wildlife and the natural area.
While 500 permits a day may seem like plenty, they get snatched up really quickly. In fact, most permits sell out a full year ahead of time. Right now, 2019 permits are being sold, but they are going quickly. If you want to take a trip to Machu Picchu this year, you should get your permit as early as possible.
Update Your Passports and Vaccines
Your passport must be valid, and it cannot have an expiration date within six months of your trip. If it does, you will be detained at the border, and you will not be able to make your trip. Don't wait until you have airfare booked and time taken off from work to find out that there's a problem with your passport and you can't take your trip after all.
You may also want to talk to your physician about recommended vaccines before your trip. There are no required vaccines for travel, but the World Health Organization does recommend routine vaccines including typhoid, hepatitis A, hepatitis B, and rabies. You may also want to consider prevention for malaria and typhoid fever.
Tour during the Right Season
Honestly, you can visit Machu Picchu during any time of the year. The weather stays pleasant, with temperatures ranging between 50 and 85 degrees Fahrenheit. However, there is a rainy season between November and April, so if you visit during those months, you should be prepared for overcast skies and plenty of showers.
If you want the very best weather, plan to travel in May through October. You'll get beautiful, sunny skies for clear, gorgeous photos of Machu Picchu and the surrounding area.
Prepare for Altitude Changes
At higher altitudes, there is less oxygen. So, the higher you climb toward Machu Picchu, the less oxygen there will be in the air around you. This change may not be obvious. Instead, you may feel subtle and seemingly unrelated symptoms, such as nausea, fatigue, headache, or dizziness. Some people describe it like feeling like you have a hangover or the start of the flu.
You can prepare for altitude changes by spending some time in Cusco or the Sacred Valley at the start of your hike and then taking things slowly so that your body has time to adjust. You should also drink plenty of water to stay hydrated. Avoid alcohol or caffeine, which can cause you to become dehydrated. You can also drink Coca tea, which is packed with alkaloids that help bring oxygen into your blood.
Pack Light
Try to pack light for any long hikes you are planning during your trip, such as on the Inca Trail. Anything you bring with you is going to end up on your back. When you are hiking for several days at high altitudes, anything you are carrying is going to make your trek harder.
Bring only what's necessary. You may think that you need special trekking boots, but any good sneakers with ankle support will do just fine. You will likely be fine wearing your regular running shoes. However, you likely will find that trekking poles are helpful. They can help you keep your balance on rough terrain.
Budget for Tipping
It is customary to tip your travel guide and porter while you are visiting Peru. Many people are confused by this, so it is important to understand that those working in the travel industry make their living on tips. You should plan to tip them at the end of your trip.
Typically, there are multiple guides, porters, and other helpers involved in a tour, including cooks. You would give your tip to the group during a tipping ceremony at the end of a trek, typically. The group would then divide the tip among themselves. You can decide on your own amount, but it is customary to tip about $75 to $100 to the group for a four-day trek.
Explore Beyond Machu Picchu
Machu Picchu may take the spotlight – and for good reason – but it is not the only thing to see while you're in Peru. You should make time to explore other notable sites, such as the Sacred Valley, Rainbow Mountain, the Maras Salt Pans, the floating islands of Lake Titicaca, the Colca Canyon, and more. You can bike through the Andes mountains or visit one of numerous indigenous communities, where you can learn about sheep and alpaca shearing, traditional weaving, wool dying, and more.
Traveling to Peru and Machu Picchu is a once-in-a-lifetime opportunity for many. By doing your research and preparing properly for your trip, you can make sure that every moment counts. You won't have to worry about missing out on any opportunities, and you won't get sidelined by sickness or other calamity.
One of the best ways to ensure that you have a great trip to Peru is to book a tour. Guiding Peru is a leading tour company in Peru, and we offer multiple packages to help you design the trip of your dreams. We'll help you see Machu Picchu and to explore other beautiful and amazing parts of Peru. Explore our website to learn about our tour packages, or call us to talk with a consultant about your personal interests and needs.