When you've been working long and hard all year, you need a break and to get away from it all. But are you just a little sick and tired of going to the same old places over and over again? Maybe you just want to combine a favourite sport or hobby with a great holiday break? Or maybe you want a holiday to remember?
It's a fact that the sport of golf has been growing in global popularity in recent years. Lots of people play it for fun, and some are part of golf clubs and take it more seriously. But whatever your level of expertise and experience, have you ever considered a golf holiday? I know it sounds crazy, but you can find great golf holidays in Australia that will entertain and relax you.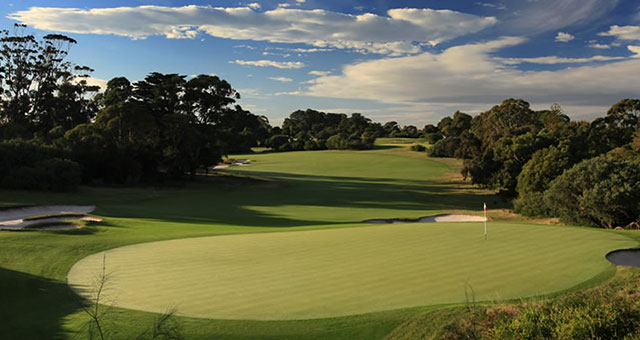 Deciding On A Golf Holiday Package
Golf holiday packages are becoming more popular as people seek to combine a relaxing holiday with an activity that they really enjoy in their spare time. It's possible to enjoy such a holiday either right at home on a beautiful gold course in Australia, or on one of many international golf courses, including the iconic Old Course  – St. Andrews, in Scotland; famous Pebble Beach in the US; and on courses in Argentina and China, among others. But how do you decide, and what should you look for in a provider?
Here Are Some Things You Might Wish To Consider:
What types of packages and price ranges do they offer? It's well worth checking out the prices of individual holiday packages and seeing what they include for the price, including breakfast and dinner packages, and car rental.
How long has the provider been operating? Are they a fully qualified and licensed Travel Agent (look for a licence number on their website)? Are they passionate about golf?
Do they offer travel Insurance from reputable names in the industry?
Apart from the above considerations, you should also see if they list any customer testimonials on their site. It may also be worth checking popular online review sites to see what kinds of experiences other people have had.
Finally, give them a call. Are they friendly and personable? Since customers are their business, they should be happy to answer any of your questions and provide further information on the types of golf holiday packages that they offer. They might even be running a special deal or promotion, so remember to ask!

Conclusion
We often think of holidays as simply going to the same places we've been to before, but if you're the adventurous type and love your golf, you might want to check out a golfing holiday. There are providers in Australia who can offer you either a local golfing holiday, where you can spend time in the great Australian outdoors; or an exotic international destination where you can immerse yourself in a different culture and play golf at the same time!