Renting a car for business purposes or a pleasure trip is something people do often. It seems like it should be a straightforward process; but not always! Even if this is not your first time renting a vehicle, here is a list of certain things you should be aware of while renting a car.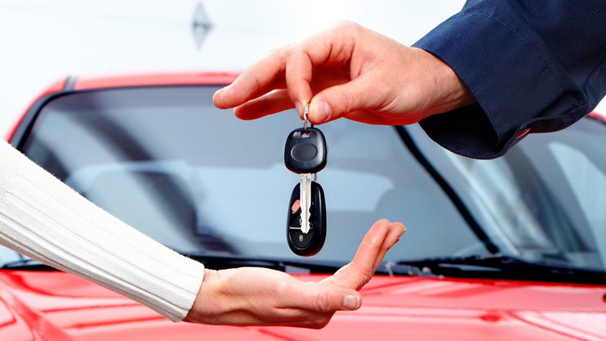 Things to 'Do'
I) Rent a low-priced car. This gives you a chance to enquire about upgradation at the rental desk. This plan works especially well when the company is having a busy time and most of their lower priced vehicles may be out. Several companies offer free or very affordable upgrades. You may find yourself in a better class of vehicle without even having to pay a premium price.
II) Check out the car as soon as you get to it. Before you drive away, check inside and out for anything that could be considered damaged when you return it. If you find scratches, scuffs, loose parts, non-working power windows and such, report it before leaving the lot. Even check bumpers. If there is a problem, get the agent to acknowledge it and make notes on the lease agreement.
III) Consider the age of the driver while renting a car. Generally, if a driver is under the age of 21, they are considered a youth to the rental agency. In that case, you may find yourself charged with higher rental or insurance fees.
IV) Lastly, do a complete check before turning over the keys. Check the car to verify that you didn't leave anything personal on the back seat, floorboard or trunk. Also check that no damage occurred while the vehicle was in your possession. If there was, take pictures with your camera or phone, and be sure to show the attendant.
Things 'Not to Do'
I) Do not prepay for gasoline usage. Even if this is a trip you've made earlier, and know exactly how much fuel will be used, don't do this. The rental company charges more per gallon for refueling the car than the average gas station. So try and avoid it.
II) Do not purchase insurance if you already own a car. The insurance coverage for your privately owned vehicle almost certainly covers the rental vehicle. But if you only have the legally minimum coverage, it's possible that it won't. Check with your policy or agent to verify this. As with an accident in your own car, one that occurs in a rental will quite possibly raise your rates. Drive safely.
III) Do not cross international borders. Most U.S. car rental agreements do not allow this. In this case, you may incur the added expense of purchasing insurance for international travel. Moreover, your U.S. car insurance rarely covers international car rental accidents. If you cross a border without permission, and suffer an accident, injury or loss, you may have to pay out of your own pocket.
IV) When returning a car to the rental agency, do not just park it in the lot and walk away from it, even if you lock the keys inside. You want an attendant to know, absolutely, that the car has been returned, so that the rental contract can be concluded. Don't take the chance of getting it vandalized, or weather damaged while it is no longer in your custody and control. You are responsible for any damage or theft that occurs between the time the contract was made and when it was concluded.
There are several membership programs that have agreements with rental companies that offer member perks. Organizations like AAA, frequent flier airline programs and age-specific organizations like AARP offer helpful discounts. Check into this and you may find a decent deal.
Tags: Renting Car