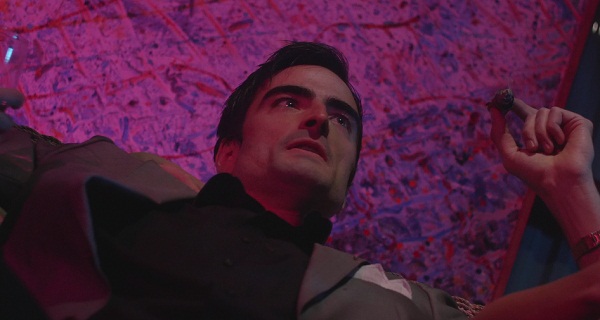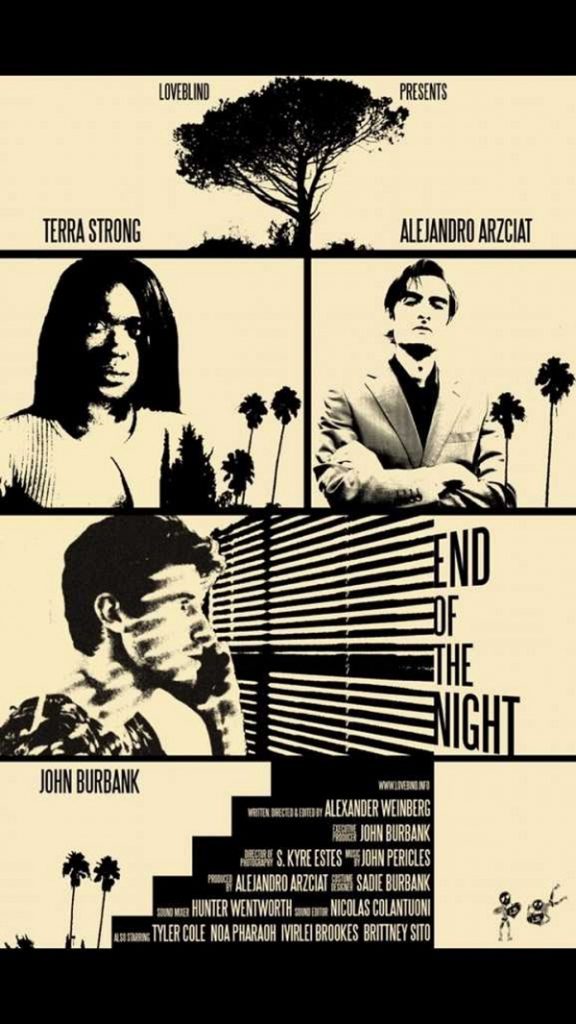 Alejandro Arzciat is a Mexican actor, living and working in Los Angeles. His credits include the films: East Side Sushi, Crumb of Courage, The Executioners, and Cinder Pumpkin.
Alejandro's latest film project is the soon to be released film 'The End of The Night' a modern day murder mystery film noir project, directed and written by Alexander Weinberg. Alejandro stars as Bryce Walton, the rich kid, "loose-cannon" character – unpredictable and extreme in his personality. The film tells the story of a fateful brush with death that draws an actor into a dangerous web of love and power in Los Angeles. The story will keep the audience at the edge of their seats while trying to solve the 'who-done-it' mystery that will have a shocking revelation. A fresh contemporary approach to the film noir genre.
"It was a very challenging and fulfilling project. The characters and their stories will captivate the audience. The setting in L.A. is fantastic, and its neon light like ambiance is a feast to the eye." Alejandro's interpretation of Bryce Walton showcases his ability to find sensibility in the most apparently hardened characters.
The film has been well received. Feedback on Alejandro's on-screen performance has also earned him positive acclaim. People have started to compare him with big names in the industry and his interpretative capabilities still have a broad range to offer. We expect to see Alejandro Arzciat in a variety of strong leading characters in future projects and bringing audiences the gratification of more captivating performances.