When we plan for a holiday trip, first thing comes in our mind I.e budget. How much budget shall we need for the trip? What will be the fight and hotel cost etc. So, to make you tension free here we have created this article. In this article you get some best secrete tips to save money during travel or before travelling.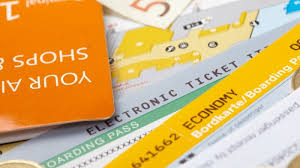 1. Compare Travel Sites Before Booking Tickets:
Whether you are journeying by bus, flight or trains, every time you should check deals of the day before booking tickets. Because if you check these hot deals you will find cheapest tickets also from good travel companies.
Even famous and branded companies also have discount offers for booking tickets. By comparing many ticket booking sites you can get cheap tickets and save money from tickets.
2. Travel during cheapest times
Flight prices always vary from time to time. Even on holidays its price gets high and on working days its price gets low. So, when the flight rates get low that time you should book your ticket and travel at low price and save money.
2. Travel in low season
Dear friends! Always keep in mind that never tries to visit places during their local festive time. For example: Don't head to India in the month of October or November because at this time, Dussera and Diwali are there which the main festival of Hindus is.
Before booking tickets check whether the location have festive season or not and try to visit the place in off-season.
3. Travel through Indirect Vehicles
If you are wishing to save money then you can book indirect tickets. Because travelling in indirect flights, bus or trains will save your money much lesser than direct vehicles.
4. Pre-Book Airport Parking
If you have to park your vehicle near airport then don't forget to park your vehicle before because parking on the same day of departure is very expensive.
5. Pack Foods By Your Own
In flights and Volvo buses, the snacks and meals are of very high rate. So, it's better to pack snacks by yourself. You can save lots of money from foods only.
During travelling also you should recharge your mobile from online websites like paytm, freecharge, mobikwik and many more. For great offers at the time of travelling click here.