Over the later part of the last decade, there has been a sudden and welcome increase in the demand for vinyl record players. More and more people are dedicating their time in collecting records and securing the old school music and the legacies it has created over time. Apart from the dedicated collectors, there is a whole new generation of individuals who have taken up record and record player collecting very seriously and to almost a new, elevated level. With this new rage in sight, producers are inventing some of the best record players to be introduced to the market of music hungry masses. This is the very best and most opportune time to get your hands on one of the very best record player in the world market.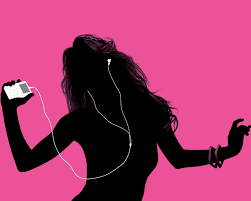 The Renewed Demand for Turntables or Record Players:
It might seem crazy to own a record player or turntables in today's time, when you can actually carry hundreds and thousands of tracks on a single device like a pen-drive, mp3 players, your computer or phone. Yet these old school technologies have somehow managed to charm the new generations and gain respect in terms of the ideal music player. Though these machines had remained fascinating for collectors alone for the last 40 to 50 years, the scene has changed as producers are finding it hard to meet the renewed demand for these fantastic pieces.
What are the different Types of Record Players?
Ever since Thomas Edison invented the first phonograph in the year 1877, there have been almost a total of 140 different verities of record players and more to have been introduced to the market. These have all been the result of technological advancements and the increasing demand of customers for something new. Here are some of the best and most craze worthy record players in the market right now, that you might wish to get your hands on-
Idler-Wheel Drive
Belt Drive
Direct Drive Turntables
Digital Record Players
There are a number of brands in the market right now, which are belting out some of the progressive models of these beautiful machines. Some of the leading brands, engaging in the production, of these beautiful machines, are- Audio Technica, Crosley, Stanton, Technics, Electrohome and finally Project.
How to choose the Best Record Player for Yourself?
Now that you have a well lit knowledge of the best turntables or record player and best brands making them, all you have to do is get one for yourself. Buying a record player may be a bit trickier than what you conceive. There are a whole set of sectors that you should consider before making the final investment. Some of these sectors, include-
Deciding whether you want to settle for a new model or a vintage one
Your budget
Inspecting the components of the record player
Checking its compatibility with the rest of the sound set up you own, etc.
Also make sure that you go through enough and more record player reviews before settling on a specific product.