I left my heart in San Francisco… Yes! That's right. Even after days have passed since I came back from the most memorable trip of my life, I can't seem to get rid of the hangover. I am here to break the myth that it might cost you a fortune to have a dream vacation in San Francisco. Although San Francisco sounds expensive, you can actually have the time of your life without burning a hole in your pocket. Take it from a person with a first hand experience, just follow the footsteps and you are good to go.
After endlessly browsing the internet in search of the best and cheapest travelling options, accommodation, food, and all the other things, I calculated and cross checked my expenses twice, thrice to fit my budget. I admit, I was a bit skeptic about the whole trip, but now I am here sharing my experience.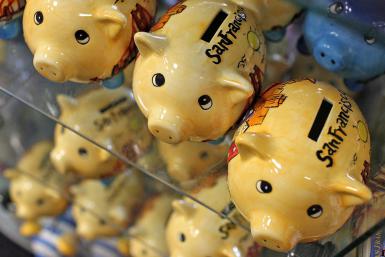 From Airport To Downtown San Francisco
Once you land in San Francisco in order to get to your resting place, you can hire a taxi, depend on public transport, and choose to take a shuttle or drive yourself. Many hotels neighboring the airport will provide the shuttle service. I relied on public transport completely throughout my journey and enjoyed it the most. Staying near Union square, it was my best bet.
Choosing The Perfect Resting Place Will Not Be Difficult Anymore
My first destination was Union Square (heart of San Francisco) as it lies in the centre of the city surrounded by hotels, shops, streets leading to beautiful art galleries and last but not the least the district theatre. It was very comfortable to stay there as you can find a really cheap and good hotel for your stay.
This beautiful city has more options as you can take a room in a hostel for about 25-30 $ a night, but only if you are up for some backpacking adventure. Not only this, locals also rent out their rooms and apartments at affordable rates. Unfortunate for me though, as I came to know about this option only after my hotel was finalized. You could definitely give it a try and this can actually help you save a lot of money.
Don't Worry About Missing Home Food
The city brings you many options to pamper your taste buds with different varieties of food starting from Chinese, Continental, Indian, Italian and many more at very reasonable rates. Being a pizza lover I used to have a slice of pizza almost every day which was $ 7 only. Being a big foodie, I raided almost every street food van I could find enjoying delicious burritos and hot dogs and what not. I'll let you in on a little secret here, what I used to do. I saved my expenses on the lunch by trying out different street food options so that I could enjoy a fancy dinner at some exquisite place.
The City Tour
This beautiful and small city has many breathtaking spots in its pocket to offer. Starting from Union Square, Civic centre, famous Golden Gate Bridge, Golden Gate Park, Fisherman's Wharf, San Francisco Baby Cruise, Twin peaks, Alcatraz, China Town Dragon Gate, Nappa Valley and many more.
Again, here you can take the complete benefit of domestic transport or can take a car on rent or hire a cab. It has many choices. But if you are short on time, then this city brings one more option to you that is San Francisco guided tour.
You can contact any company which provides bus tour service or can hire a cab, special air conditioned cabs are also available. However, if you love to walk and enjoy the views then pick up your favorite jogging shoes and make them your full day companion to enjoy the beautiful sceneries this city has kept for you.
San Francisco in itself is an amazing vacation spot and travelling it with a limited budget makes it spicier by bringing some more adventure. Plan your trip as soon as possible to add some of the most reminiscing chapters to the book of your life, fill it with memories of San Francisco without worrying about your budget.