Not a lot of actors and actresses can say that they came to Los Angeles from Australia to get into the entertainment industry and then succeeded within weeks of their arrival. Indiana Massara is one of those rare people who can actually say it without bragging because it's the absolute truth.  Despite having just turned 15 and not being here long, she has definitely landed on her feet. It was a very quiet landing, however, because she is a serious person who knew what she wanted and where to go to get it.  She does have a tremendous sense of humor, however, we don't want to mislead anyone in that respect.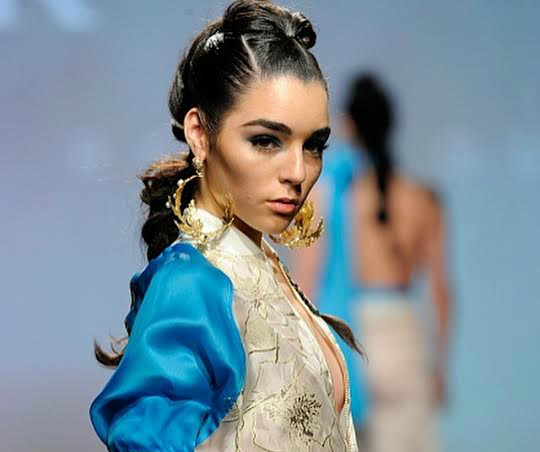 Indiana did her homework when she was in Australia and when she landed in L.A. she knew which agencies to go to when seeking representation. As we've said before in other articles, an agent is a must if you are an actor, singer or model. Many often struggle to get a decent casting or audition job without representation. Well, Indiana signed with the Osbrink Agency, which is a well known and reputable firm that also represents famous artists such as Cameron Boyce, Jillian Rose Reed and Brighton Sharbino to name a few.
Once she got representation she was off and running. She has done national commercials, films, music videos and currently she is featured in a very popular web series called Chicken Girls. It is produced by Brat Productions and written by Janey Feingold and directed by Ethan Dawes. She is also being featured in two other web series produced by the same company: Flunky's Upset and Attaway Appeal. How she got into all three shows is interesting. The creators of the shos cast her first in Attaway Appeal and then saw so much potential in her and her character Rooney Forrester, that they decided to have her cross over into all the shows as the school prankster, the school photographer and the captain of the Dance Team. If anyone could pull it off, they thought, it had to be Indiana. And they were right.
Chicken Girls has gone viral and is getting well over 5 million views per week on YouTube. Indiana is getting a lot of views on her YouTube channel also. She started her own channel "Indian Uncut' where she can show off her goofy side and make fun of herself.