Acts of fraud will often lead to a person or people feeling rather disappointed, upset and hurt in life. When fraud is committed by an individual or businesses and other people or businesses lose out, there are often real life implications that can affect people for many years. There is no doubt that fraud is a very serious form of crime and many people have suffered in a way that is greater than the financial aspect of the fraud.
However, there is no doubt that fraud has been the plot-line that many great Hollywood films have been based on. There have even been plenty of tremendous acts of fraud in the movies that have left you rooting for the person committing the crime and feeling happy about the victim, leaving you feeling glad that they eventually got their come-uppance. Clearly this owes a lot to the skills of great script-writers and powerful actors, but you will find that fraudulent acts in real life are never as glamourous or exciting as they are made out to be when captured on the silver screen.
There is a new film ready for release, made by Tim Burton and starring Amy Adams and Christoph Waltz, which brings fraud to the fore once again. Given the nature of the story behind Big Eyes, this is clearly going to be an exciting drama with plenty of focus on the life of the main players in the fraud, but given that it is based on a real life story, there may be some people feeling a little bit uncertain about whether fraud should be celebrated.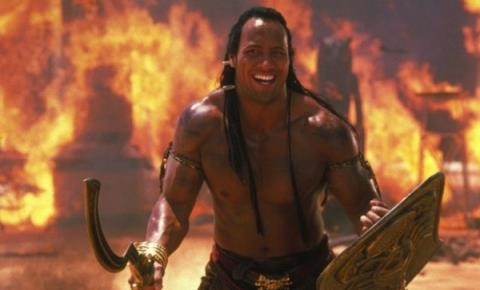 Fraud Stories come with great twists
There is a further twist to the story, which focuses on art fraud in America in the 1960s. The critics were not too fond of the pictures created by Walter Keane, featuring girls with massive tear-filled eyes, yet the public adored them. These pictures were adored by the general public, and there was a huge level of demand for the images. Many years later on though, it transpired that the paintings were not actually created by Walter, they were the handiwork of his wife Margaret, who was responsible for the paintings while Walter took full credit for the work.
The couple met in 1953 and they were married two years later, divorcing ten years later in 1965 after separating in 1964. It was an interview carried out in 1970 that Margaret let slip that she was responsible for painting the pictures and eventually made the decision to sue her husband for slander. It clearly isn't the standard fraud case, the paintings were original work, they just weren't made by the person that was credited with creating them. Clearly at some point the couple agreed on this strategy, probably believing that there would be more commercial success selling the images under the name of Walter, but it is a great topic of debate if any customer was actually suffering fraud by buying an original piece of highly desired artwork, that just so happened to be created by someone else.
In the court case, the judge ordered both Walter and Margaret to paint a child with massive eyes, which Walter declined citing a sore shoulder. Margaret managed to create the image in less than one hour, with the jury finding in her favour. Margaret was eventually awarded $4m in damages, but even though the defamation verdict was upheld by an appeals panel, the financial provision made to Margate was overturned.
There have been a number of impressive art frauds over the years, many showcasing the great skills of artists in their own right, even though they were appropriating the work of others for financial gain. This movie will shine a light on a very different sort of fraud, and it indicates how difficult and convoluted fraud and slander cases can be. It also indicates that even when two people shared the same story, they can both come up with very different takes on the story, and will be prepared to defend their position all the way. This is why it is important to find the best level of legal representation for fraud cases because it is rarely a simple or straightforward matter. Given the star names in the film, it is likely to draw a lot of attention and while you expect the film to show Margaret in a positive light, it is likely that many people will be looking to discuss the true merits of the wrongdoing undertaken by the couple in their work.
Andrew Reilly is a freelance writer with a focus on news stories and consumer interest articles. He has been writing professionally for 8 years but has been writing for as long as he can care to remember. When Andrew isn't sat behind a laptop or researching a story, he will be found watching a gig or a game of football.