Quebec, one of the main and foremost provinces in Canada, is the land of French as well as the land of attractions. Along with a lot of other things this city is famous for the festival Carnaval de Quebec held in the month of February making it the best time to go to Quebec.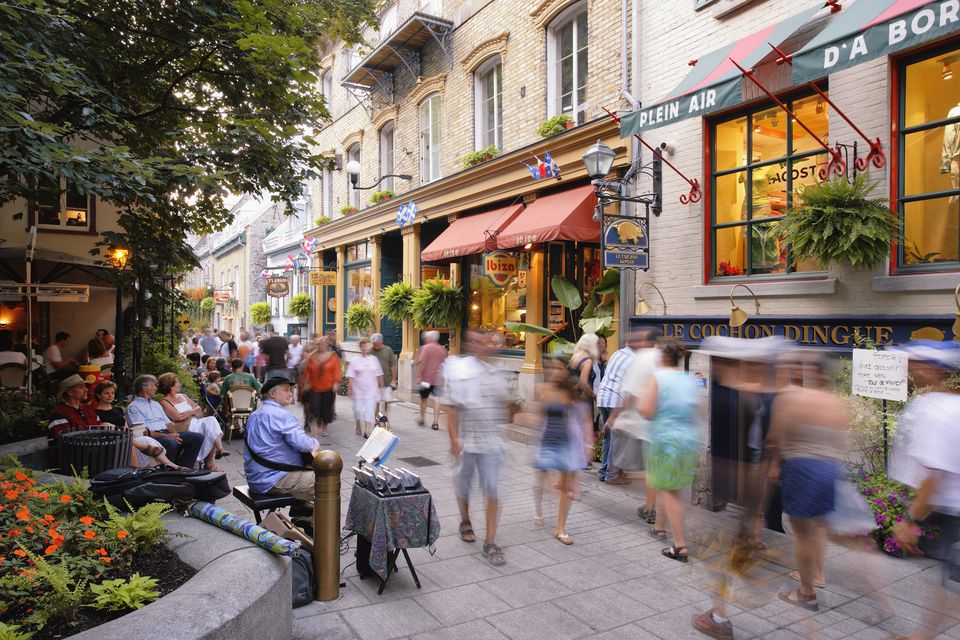 Taste to hold and moan: –The world-famous maple syrup is one of the best side dishes to try in Quebec. Apart from there are also meat pies, bacon, baked beans and lot healthier and tasty food are available from the local vendor. The most famous dishes being,
Shish Taouk.
Smoked meat sandwich.
And much more.
Best Places to Visit: –
Forillion national park: –Bird watchers and whale watchers dream destination have the tallest lighthouse in Canada, limestone cliffs, and what not. This national park is one of the well-known among the tourist as well as the local people.
Mont Tremblant:- This has one of the best ski resorts around the world and is known among the adventurist.
Bonaventure island: – Comprising of one of the bird sanctuary and Rocher's rock (the most photographed pierced rock) this island is a must view spot in Quebec.
Norte -Dame Basilica: – Your tour will be incomplete without this royal and fortified church. With stained glass windows and ornate woodwork, this is a masterpiece at the finest. Even the none Christian will admire the arts in the church.
Hudson Bay: – Hudson Bay, the name alone will ring a bell among nature-loving people. From migratory birds to polar bears and whales this place is a gift of rare livings. This is one of the prices among the local tribes as well the s the country.
Chutes Montmorency:- Everyone will be aware of the Niagara Falls, but this chutes Montmorency is, even more, higher than Niagara itself. The cherry on the top will be the pedestrian narrow bridge along the lips of the falls, an awesome exp, reinand beautiful memory to hold all the time.
Best time to visit: –Being the popular destination for the tourist, all season is golden season here. But the peak season will be along the month of June to September and December to February. If you are planning on a mild budget, then the best time to go to Quebec will be in autumn and fall.