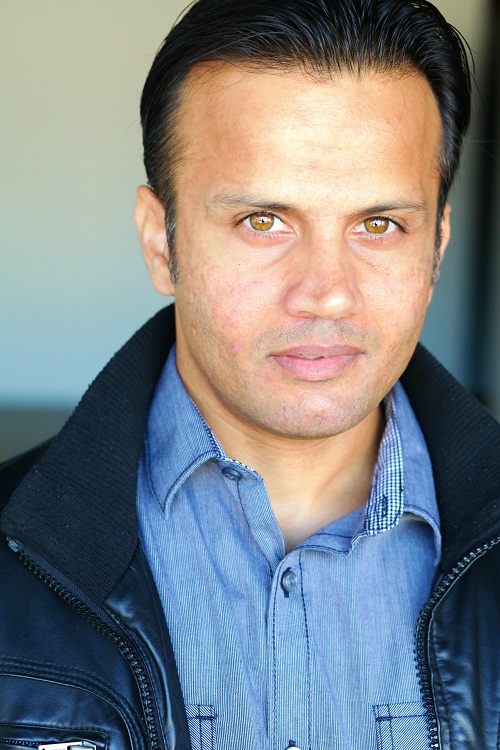 Sometimes, if you gaze at a person's face long enough you might be able to read his or her character. Of course, you can tell the person what you have seen or at least concluded but they may never tell you if you are correct in any of your "guesses." And guesses are exactly what they would be because you may have come to close to the reality of their inner persona or you may have been 180? off.
When a friend of mine looked at photos of Indian actor Vikrant Sahdev she guessed that he was extremely intelligent because of his posture and the clearness of his light brown eyes, She also suggested that he has great persistence and isn't the kind of person to give up easily. She then said that he is compassionate, sensitive and at the same time a very tough negotiator and a talented actor. Apparently, according to her, Vikrant has an amazing and wide ranging set of very desirable personality traits and some highly developed skills.
Well, be that as it may, we found Vikrant to be very persistent just by looking at his résumé. In the beginning, Vik studied the Meisner technique, with acting coach Nancy Chartier in Texas, where he found that practicing scenes and audition techniques, really helped him to grasp the whole concept of acting. He later relocated to Los Angeles to take a two year extensive program at the world renowned Stella Adler Academy of Acting and Theater, which has definitely helped him to become the incredible actor he is today. He studied under many great teachers including Milton Justice, who won an Academy Award for one of his documentaries.
Vikrant is a film, stage and TV actor who has performed in countless productions and in too many roles to name here. He has been cast in parts from Shakespeare to David Mamet and from Harold Pinter to Tony Kushner. He recently appeared on Sony TV's CID -India's longest running crime investigation TV show. He has also performed in the highly acclaimed Tony Kushner play Angels in America as multiple characters Mr. Lies/Henry/Martin. That very famous play won the Pulitzer Prize and a Tony Award. Some of Vikrant's other roles that he enjoyed were Sid Davis in Eugene O'Neill's Ah Wilderness, Aaronow in David Mamet's Glengarry Glen Rossand Felix in Neil Simon's The Odd Couple.
Vikrant has acted in several short films with top film schools in Los Angeles. He's also worked in few web-series and a digital commercial with Madison McQueen, the production company behind top Superbowl ads for 2012, 2014. After working in TV in India, he is ready to continue his journey into feature films as well TV series, both in India and in US.