It would be great to be raised in a family that is passionate about the arts. It would also be terrific if that same family supported a daughter's dream of becoming a professional actress. Well, the wonderful actress Vivian Huang has a family that was just like that when she was growing up. Her mother loved artwork and her sister was always exploring new ways to tell stories through different media and Vivian's dad was totally passionate about movies. Vivian was the lucky recipient of all of that colorful and rich artistic family life that has been funneled into her acting career.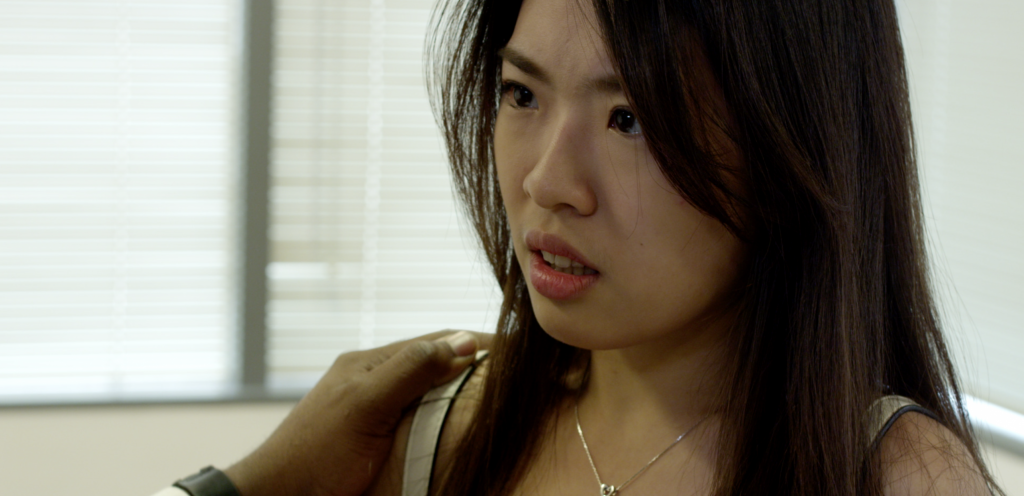 Yes, Vivian is very fortunate to have had the support she got from her close-knit family. But, once she went out on her own she had to do all the work that got her to where she is today: an established actress and filmmaker in Los Angeles, California. She had to earn her Master's degree at the New York Film Academy and she had to learn everything she could about acting in front of a camera and an audience. She had to learn how to audition successfully in order to get the parts that have given her the reputation of a very insightful and dependable actress in Los Angeles, California. 
She had to perform the roles that advanced the story in each of the films she has been in. She had to immerse herself in her character in the film A Family Barbecue that won her the Best Supporting Actress award at the Dreamachine International Film Festival. She had to take a huge risk to write, produce and act in her own production of the film Rose. The artist in her had to make that film and had to move forward in the film industry as someone who could demonstrate more than just one awesome talent. Because that's what artists do – they move ahead and risk everything for their art and for their love of their craft.
Vivian is a fine actress and she has been in countless films and has co-written some of them also. She has more than just a feel for the movie business, she has a firm grasp on it and all its elements. She is riding a tall wave showing others that if she can do it then so can they. They just need to believe in themselves and everything will be fine.
About the Author:
Sameeha is a blogger who has a love for creativity and enjoys writing about film, TV, and Music.