Brisbane, the capital of Queensland, is a vibrant city with many unique tourist attractions. It is a river town with brilliant costal views, exciting nightlife, a thriving art scene, extraordinary wildlife spots, great hiking paths and cycling trails as well as excellent restaurants and coffee shops. If you are planning to visit Brisbane, here are some of the exciting things you should see and do.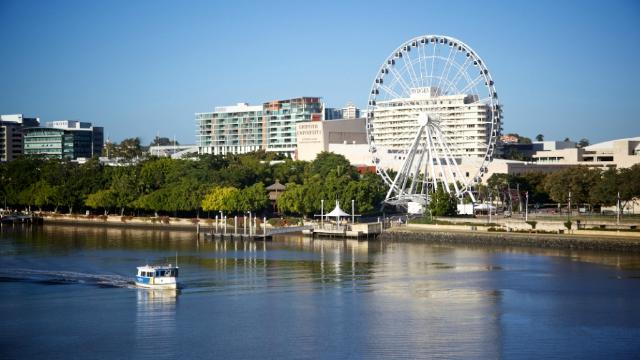 Lone Pine Koala Sanctuary
Lone Pine is the world's largest koala sanctuary and it houses about 130 koalas. It is just about a quarter of an hour's drive from the city centre and it is a great place for a family outing. At Lone Pine, the koalas are grouped in different exhibits based on their gender and age. So you will see some in exhibits labelled: "Kindergarten", "Boys" and "Retirement Home". To learn more about the koalas, you should attend any of the two talks that hold daily in the sanctuary at 12 noon and 2 pm. In addition to cuddling or taking pictures with the lovely koalas, you will also have a chance to see a large reserve of kangaroos and wallabies that roam around freely. Other prominent animals in this well maintained wildlife park include: emus, snakes, perentie (the largest lizard in Australia) and Tasmanian devils.
The Brisbane River Cruise
The Brisbane river is a central part of the history of the town and it offers one of the best ways to get a good feeling for this dynamic city and its vibrant lifestyle. As you cruise along the river, you can enjoy delicious food, chat with fellow tourists, and watch the city and its people. Guided tours offer entertaining rides with informative commentary and exciting photo sessions as you cruise past the city's iconic sites like the Story Bridge, Kangaroo Point Cliffs, and the City Centre.
TreeTop Challenge
The TreeTop Challenge situated within the Currumbin Wildlife Sanctuary is the best place to go for an unforgettable adrenaline pumping adventure full of thrills and fun. TreeTop Challenge now has at least 80 tree top challenges and 11 exciting ziplines. As you traverse through the bushland on the five main courses, you will have an opportunity to see Tasmanian devils, alpine dingos and to fly over jaw-snapping crocodiles. TreeTop Challenge also has another location on Mount Tamborine between the Gold Coast and Brisbane. Here you can find courses that are suited to almost all fitness levels spanning across the pristine bushland. You can climb ladders, hang out in trees and jump on ziplines that span up to 120 metres. This adventure park has trained and qualified instructors that will show you how to use all the safety equipment and stay with you to ensure that you have a safe adventure.
Brisbane Lookout on Mount Coot-tha
The Brisbane Lookout on Mount Coot-tha is one of the most popular locations for locals and tourists. Recent improvements to the famous Summit restaurant and the Kuta Cafe have made it a more worthwhile adventure. On Mount Coot-tha, you can see stunning panoramic views from the central business district to Moreton Bay. Many walking tracks have been created within the precincts of the National Park. Located just about seven kilometres from the CBD, the Brisbane Lookout offers spectacular views during the day and an amazing wonderland of splendid lights in the night.
Brisbane is a great place to visit and the sites highlighted here offer unique experiences and exciting things to do during each season of the year. Before you visit, make sure you take time to find out more about guided tours that can help you save time and expenses during your trip.