Introduction
 Buying the right gaming laptop can be a daunting task even for a PC enthusiast. Laptops are normally a complete package with the only customization offered is the capacity of RAM and Harddrive. Hence unlike a Gaming PC where you can pick and choose the components and upgrade with time, you are stuck with the components in your laptop forever and no path for an upgrade. Hence, one should do their complete research while looking for a gaming laptop. And the one thing that you should look for is an excellent graphics card in gaming laptops.
How To Choose The Best Graphics Card For Laptop Gaming?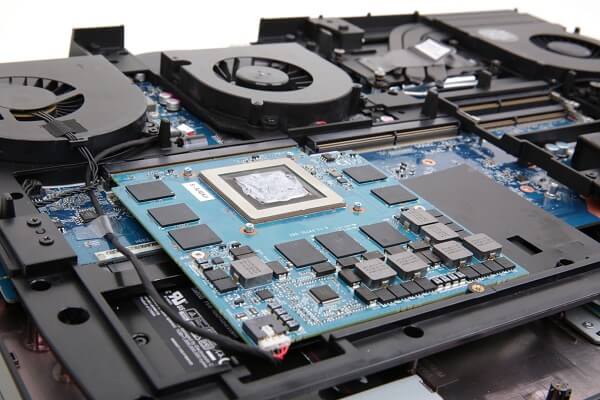 When we think about the question of choosing the right graphics card on a laptop, this question seems wrong to ask as it is the manufacturer that decides which Graphics card to bundle with a Processor. Hence, it falls upon the buyer to choose which laptop they want to buy while sticking to a particular budget. A Gaming Laptop has a very smaller life cycle and it gets outdated more every time a new game is released, unlike a PC where there is always an upgrade path available. So down below I will list three classifications of Gaming Laptops which are Low End, Mid Range, and High End with a detailed explanation. The Laptops can all be purchased new at the time of writing in October 2020.
Low-End Gaming Laptops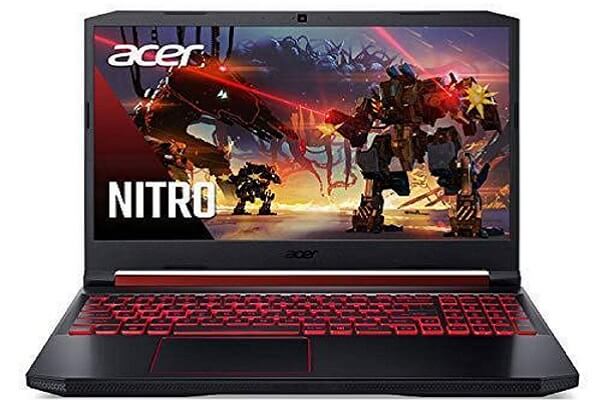 I am categorizing the Low-End Laptops as those Laptops which cost 500$ or below. We do not have a lot of options here so we have to choose very carefully to get the best bang for our buck. These limited options include mainly integrated graphics cards or APUs by Intel or AMD. We will only be talking about the AMD APUs as the Intel HD Graphics does not have much gaming capability.
The Amd Apu Low-End Gaming Laptop
At this price range, the Laptops available with AMD APUs feature a Ryzen 3 3200U with Vega 3 graphics which is available in many models. You do have to manage your expectations as you will not be able to play the latest games with raytracing technology but you can still get good frame rates if you play AAA titles which were released before 2015 and current ESport titles. Here are a few benchmarks. All games were played on a resolution of 720p as this is the recommended resolution to play on these laptops. 1080p gaming can be very hard for these cards.
| | | |
| --- | --- | --- |
| GAME NAME | GRAPHICS SETTING | AVERAGE FRAME RATE |
| FORTNITE | LOW | 50FPS |
| TOMB RAIDER 2013 | HIGH | 60FPS |
| PUBG LITE | HIGH | 80FPS |
| ROCKET LEAGUE | HIGH | 80FPS |
| DOTA 2 | LOW W/MED TEXTURES | 80FPS |
| CSGO | LOW | 100FPS |
| FIFA 2020 | MEDIUM | 60FPS |
| COD BLACK OPS 2 (2011) | LOW W/HIGH TEXTURE | 120FPS |
| RESIDENT EVIL 2 | MEDIUM | 30FPS |
Mid Range Gaming Laptops
 The mid-range gaming Laptops are categorized from the budget of 700$ to 1200$. This is where the realm of real gaming laptops begins. These Laptops feature mid-range consumer GPUs like Nvidia GTX 1650, GTX 1660ti, and RTX 2060.  These cards are paired with some mid to high-end laptop processors like the Core i5-9300H to Core i7-10750H which keeps them from getting bottlenecked and allows them to achieve their full potential. They can very easily play the latest games on a 1080p monitor with the High settings. We have benchmarked a few of these Laptops in Red Dead Redemption 2 which is one of the most demanding games that are out right now and will give you
| | | |
| --- | --- | --- |
| CPU | GPU | SETTINGS AND FPS |
| i7-10750H | RTX2060 | 40 FPS Ultra Settings |
| i5-9300H | GTX1650 | 30FPS High Settings |
| Ryzen 7 4800H | GTX1660Ti | 35FPS Ultra Settings |
| | | |
| | | |
HIGH-END GAMING LAPTOPS
This category of high-end gaming laptop begins from $1500 and so on. This where the manufacturers go all out on their gaming Laptops. The highest-end processors to the highest-end graphics card are seen here. To take advantage of this raw gaming horsepower, Laptop manufacturers also bundle these Laptops with high refresh rate screens with very high resolution. One can easily play the latest games at the highest frame rates and can keep doing so for several years. The current market of Laptop GPUs includes Raytracing enabled cards like the RTX 2070, RTX 2080, and RTX 2080ti. Here are some benchmarks for all these three paired with a laptop CPU in Red Dead Redemption 2
| | | |
| --- | --- | --- |
| CPU | GPU | FPS AND SETTING |
| i7-8750H | RTX 2070 | 70 FPS AT HIGH |
| i7-8750H | RTX 2080 | 90 FPS AT HIGH |
| i7-10875H | RTX 2080 Super Max Q | 70 FPS AT ULTRA |
Going Used
There can be an argument for buying used laptops with graphics cards from the Last generation. They can be acquired fairly cheaper than the new ones and also provide better performance overall. Something that was considered high-end last generation can be bought for mid-range prices nowadays and you can still expect near high-end performance from them. A used GTX 1080 laptop can be bought for around $1000 which will still let you play the latest games at ultra settings on 1080p and 1440p very easily.
Conclusion
If you want to buy a laptop for some light gaming at 720p low settings, they are available at under $500. Going Further if you want to play the latest games on a good frame rate at 1080p high, then a laptop can be bought for around $1000. If you want the most cutting edge of gaming technology and graphics processing then the spot for those are all the laptops available at the price point of over $3000. Buying a used Laptop can also be a great option if you want to save some money yet game at high frame rates and settings. But do remember to do your research and watch the benchmarks of the games you want to play so that you will be satisfied with your purchase later.