Tugboats serve a very crucial position: to transport vessels from one place to another. Of course, they can do a series of different helpful services to protect the wide ocean or a nearby river. However, they can deliver another exciting purpose: racing. This experience is exciting enough that you will want to consider tugboats for sale.
Tugboat racing is an extremely memorable time.  You can take your entire family to witness an unforgettable tugboat race. Before you take your kids to experience the race, however, you might want to understand three different types of tugboats that are out there:
Seagoing Tugboats
These are the types of tugboats you will see on an open ocean. They are large in size and can be used to tow large ships, oil platforms, and other ocean-related traffic. Seagoing tugboats have a large fuel capacity and were meant to spend a long time out on the ocean. These tugs are powerful, but there are very few vessels of this type anymore.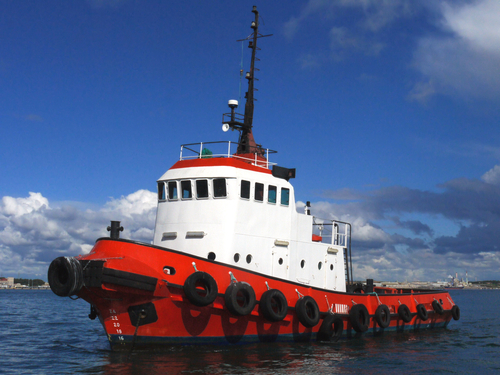 Harbor Tugboats
This specific kind of vessel is smaller in comparison to the seagoing tugboat. They are also referred to as lunch bucket boats. The reason that they are called lunch bucket boats is because members of a crew generally come to this ship to work a shift, where they have to bring their lunches or dinners with them.
River Tugboats
These are commonly referred to as towboats or push boats. They typically push barges or car floats. They range in size from 600 horsepower to 11,100 horsepower.
As far as watching tugboat racing is concerned, there are three top areas where you will want to visit in order to gain the best experience possible, such as:
1. The Hudson River in New York
A trip to the New York Tugboat Race can be one of the most exciting experiences of your life. It occurs every Sunday before Labor Day and was founded by Captain Jerry Roberts. The tugboats race from 79th Street to Pier 84 at 44th Street in Manhattan, New York.
2. The Detroit River in Michigan
The Detroit River is a highly popular place to visit and watch tugboat racing. It is normally very quiet and relaxed on the Detroit River in Michigan, so seeing about twenty tugboats riding at once is an exhilarating sight. In fact, sometimes even thirty tugboats are in the race.
3. The Elliott Bay in Seattle
Tug racing is immensely popular on the Elliott Bay in Seattle. They are held annually here, which is why so many people come to visit the tugboat racing. The tugboat racing which occurs here highlights the Seattle Maritime Festival.
If the idea of tugboat racing has inspired you to visit one of the above locations, then you should absolutely visit to witness the experience of a lifetime. LNG tugboats for sale are suitable for both racing and fun.
There is no denying the fun that tugboat racing can provide you with. At the same time, tug boats are really great for towing purposes, allowing them to be business-oriented and recreational.