Bachelor of Journalism and Mass Communication (BJMC) is one of the most sought after courses currently in India and not without some very valid reasons.  This three year undergraduate course which consists of six semesters is open to all students who have completed their class 12(Intermediate) exams and possess a strong will to take on challenging assignments and make meaningful contribution to the society by joining the rapidly growing mass media industry in the country.  Admission is usually based on an entrance test followed by a group discussion and interview to assess the aspirant's aptitude and desire for the discipline. Some institutes may assign added weight to your academic performance more specifically at the intermediate level.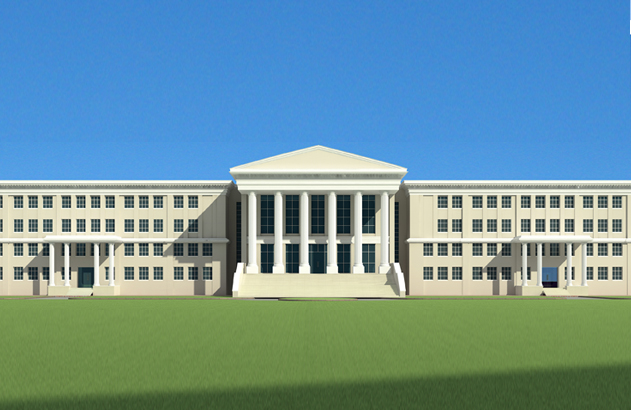 The primary purpose or objective of the course is to teach candidates as to how he or she can effectively and efficiently communicate her ideas and opinion to a large number of people. Best colleges for BJMC in Raipur offer modern and relevant courses to ensure that their students find placements in top corporations operating in this sector. They follow a curriculum which is a careful and successful mix of theory and practice and lays special emphasis on the practical aspect of learning.  Students are assisted in their internships so that they gain a deep understanding of working of various professional domains like television, radio, newspapers, etc. Students who undertake this course from a well-known university or institute find good placement opportunities with various news dailies, TV channels, advertising houses and other mass media mediums that require clarity of thoughts and sound communication skills to convey that thought accurately.
In the following paragraphs we shall deal in some detail with Bachelor of Journalism & Mass communication course as well talk about Masters of Journalism & Mass communication course which is a good option if you wish to further hone your skills and augment your career prospects by obtaining a higher degree in this dynamic discipline.
Bachelor of Journalism & Mass communication course (BJMC)
Bachelor of Journalism & Mass communication course provides basic studies and knowledge about the media industry. Specialized subjects in Journalism (Print, TV, radio, and web), public relations, event management, films, and photography among others through the three years of the course provide theoretical knowledge and hands on experience to the students, making them Industry ready. The course structure has been woven in a way to give a simple and easy understanding of all the aspects of mass communication. Starting from history and concluding with internships, modern and industry specific mass communication courses offered by top Mass Communication colleges in Chhattisgarh are designed to help students easily choose their field of interest and enhance their employability skills.
A professional course in mass communication opens doors for a career in films & TV, publishing, public relations, journalism, editing, direction, filmmaking, scriptwriting, production, etc. In nutshell, Mass Communication opens new vistas of career opportunities for a participant. Depending upon personal interest and inclination a mass communication professional can choose to be journalist, actor, director, editor, screenwriter, RJ, producer, VJ, copywriter, etc.
Masters of Journalism & Mass Communication (MJMC)
Masters of Journalism & Mass Communication is a program developed to offer relevant need based education for career in the Media and entertainment industry. This program consists of four semesters with each semester judiciously combining theory papers and practical experience along with regular seminar from the industry experts. The programme engages in the futuristic and emerging frontier areas of knowledge in Journalism (Print, TV, Radio, and web), Public Relations, Event Management, Films, photography, learning and research and aims to develop the overall personality of students by making them not only excellent professionals but also good individuals.
It combines creation as well as dissemination of knowledge and imparting of the requisite skills and context with practical applications. The course structure followed by top mass communication colleges equips and enables the students for diverse skills and tasks in mass communication and social interactions.