ZTE has added a new flagship Smartphone to its portfolio. The Chinese brand is back with a high-end smartphone ZTE Axon 7. The specifications of the ZTE Axon 7 has design with high-end design Specifications. 64GB internal storage, 3250 mAh battery, Snapdragon 820 processor, 4GB of RAM and a 20 megapixel sensor.
This device is available in 3 models – Basic, Standard, and Premium. Basic version is priced at CNY 2,899(INR. 29,600), the Standard version available  at CNY 3,299 (INR 33,800), and the expansive version Premium priced at CNY 4,099 (roughly Rs. 42,000). The Premium variant offers extra added feature Force Touch pressure sensitive display.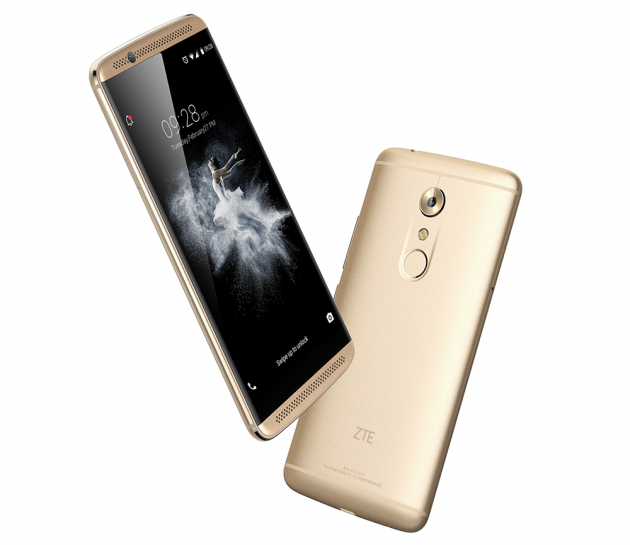 Design
For the design, materials used by the Axon 7 are truly premium. Carve shaped   aluminium design and rounded edges with 2.5D display. The presence of a high-end smartphone with best finishes.
On the front, at  the top stereo speakers are placed, the front sensor and touch keys, but has the advantage of being customizable buttons to set the "back" and "multitasking". On the back, the camera has designed with the LED flash and the fingerprint reader. Smartphone also compatible with USB Type-C, the nanosim and MicroSD.
Quad HD Display
It features a 5.5 inches Quad HD display with screen resolution of 2560 x 1440 pixels, Best high resolution of 538 ppi. Company insiders claimed that the AMOLED screen offers infinite blacks and excellent contrast.
Performance
Equiped with the Snapdragon 820 processor with 4GB of RAM. As you might expect on a premium product this year. It offers unsurprisingly very good performance in all areas, includes Adreno 530 GPU.
OS
Smartphone works on Android 6.0.1 Marshmallow based with MiFavor interface ZTE. Let's start with ZTE 7 Axon's lock screen. You can unlock all the traditional ways, including through the fingerprint reader, and wake up the screen by tapping it twice.
MiFavor has the good taste of applications. WPS Office, WeShare to copy the data from your old phone to the new or ActuWeather for the weather notifications. Mi-Pop option in the settings that display a customizable floating button on the edge of the screen.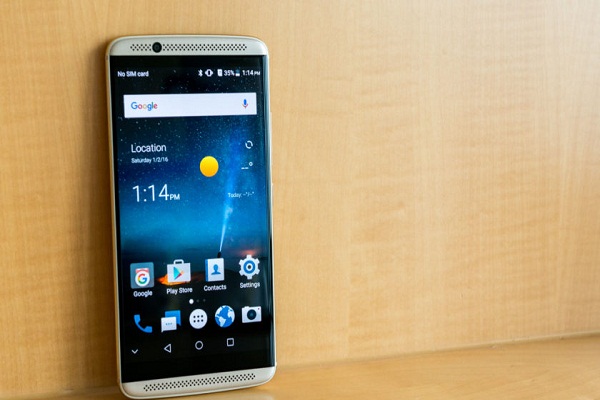 Camera
Let's start with the  application that is complete with efficient automatic mode, full manual mode to fine tune and "Live" mode which allows to create a GIF from a video of a few seconds. including the "Great night" mode that extends the exposure time to improve night photos.
The Axon 7's sports a 20 megapixels with an f / 1.8 aperture,  dual optical and digital stabilization. The development is rapid, although the Galaxy S7, Note 7 and Xperia XZ do better at this point. ZTE Axon 7 is able to capture video until 4K at 30FPS. In this mode, The front camera  8 megapixel camera lets you take wide-angle shots of 88 °.
Battery
Powered by the 3250 mAh, which seems right for a device with a screen 5.5-inch Quad HD. 4G connectivity and WiFi. With moderate use, and a YouTube video of time, the phone recognizes a little more than 5 hours with the screen on, which is a good score.
It also supports fast charging Quick Charge 3.0 from Qualcomm. ZTE has the good taste to provide compatible charger. 30 minutes of battery charging will sufficient for 50% of Smartphone usages.