There is no other movie with Comedy, Romance, Friendship, Family Entertainment, Adult, and Teenage stuff too. This is why the movie made great success with all its series and people encourages this movie with full support. Every single Movie has its own style of entertaining the audiences. Comparing the movie American Pie (1999) and the movie American Pie Reunion (2012) there is a huge difference in them. So here we will discuss come Funny facts of this movie Series.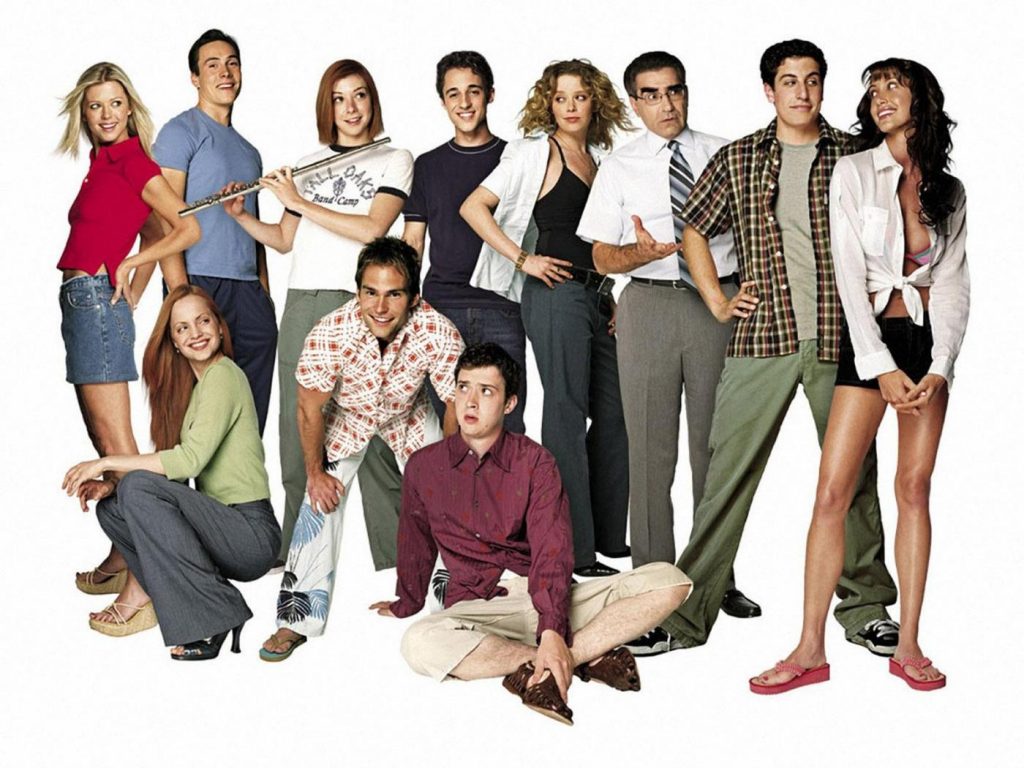 Stiffler (Sean William Scott) is the most annoying guy and people loved his performance, Do you know that Sean William Scott became the heart of whole American Pie Series, it made him leading actor for the Movie American Wedding (2003).
The total of American pie Series Spent $145 million and Earned about $989 million worldwide.
It has two series of American pie, and do you know that the original American Pie have Positive Reviews and the Spin-off series has completely negative reviews and response from critics.
American Pie 1, 2, 3 and 4 were directed by 4 different Directors. And the positive point is Adam Hertz was Writer for the first 3 films.
After the success of American Reunion, the fifth movie is under working title American pie 5 was announced after in 2012.
The movie American Pie became equally competitive at the Box Office with Top movies "The matrix, The sixth Sense, The American Beauty, Fight club, The Mummy etc., and you know that it was recorded the 12 highest box office movie in 1999.
The movie series American pie took four tries for this film to get an R-rating instead of an NC-17.
Most of the locations took place in real school, Locations of the first 3 movies took place in schools and some other locations named, Long Beach Polytechnic High School, Robert A. Millikan High School in Long Beach, California State University and Long Beach.
Ben Affleck brother, Casey Affleck makes a cameo in this film as the older wiser brother.
In American Pie they make references to the following movies: Graduate, The (1967) Terminator, The (1984) Little Mermaid, The (1989), Get a Life (1990).
Do you remember the scene Jason Biggs's character Jim running from his home to friend home; it took time to get the better scene, after the shooting Jim Biggs got heatstroke.
The movie American pie created a new trend of hairstyle, Dressing style, living style which are popular at this time too.
Author bio: Subash is a freelance writer that enjoys writing about a variety of different topics. If you would like to find out more about online store coupons simply visit http://dealscow.com/