Travelling with friends is always exciting. On top of that if you are travelling to Mumbai with them, then the fun is doubled when you plan in advance. In addition, travelling with your gang might have other hurdles like agreeing to a budget which everyone is comfortable with.
Book your tickets in advance and avail discounts if possible. For accommodations, it is best if you go for Treebo service apartments in Mumbai. These are ideal for extended stays and come with hotel-like services and amenities. These include fully-equipped kitchens, washers, and dryers, a modern drawing room complete with a TV, access to a fitness centre and/or swimming pool if the apartment is in a posh complex, security, and WiFi connection. The budget service apartments in Mumbai are ideal for those travelling with friends and looking for best options.
So, here is a list of things that you can do with your friends in Mumbai, all within budget.
Rent bicycles and take a tour of the city
When visiting Mumbai with friends, exploring the city with your friends n a bicycle is a great idea. Experience the life of Mumbaikars and peep into the lifestyle of the common man. With bicycle and a bunch of friends by your side, exploring the city will be a different experience altogether. You can easily rent a bicycle at cheap rates and look around the city and discover new places. You can decide a route that will cover the heritage buildings like Gateway of India, the Chhatrapati Shivaji Terminus building, the Municipal Corporation and Police Headquarters and the Chhatrapati Shivaji Vastu Sanghralaya.
Take a ride in the famous Mumbai Local Trains
This is probably one of the must-have experiences for those travelling to Mumbai with friends. The adventurous thrill of boarding one of the local trains will definitely stay with you and your friends. The local trains are Mumbai's lifeline that runs all across the city. Take harbour line which goes over the backwaters of Vashi. The train ride will also give you some amazing opportunity to click amazing pictures and enjoy the natural beauty of the backwaters.
Go crazy over shopping at Chor Bazar
Mumbai is also a shopper's paradise You can buy high brand items as well really beautiful antique things. Chor Bazar is as old as 150 years and it is shoppers paradise.  It consists of a mesh of by-lanes. The street vendors sell a wide variety of items from antiques to shoes to car accessories. You will be surprised at the variety of items that are on sale at this place. If you plan to buy something from here, make sure that you bargain like a pro, only then can you seal a good deal. In addition, keep a lookout for fake and second-hand items. From antique art to furniture everything is available at dirt cheap rate. Apart from Chor Bazar, you can also check out shopping streets of Colaba Causeway Linking Road, Bandra Hill Road, Bandra Fashion Street, CST.
Sample the mouthwatering Food at Khau Gali
Spend an entire evening with your friends by gorging on some delicious food from the eat streets of Mumbai. This is a pocket-friendly way of taking care of your lunch and dinner scenes. Get to know about the various authentic cuisines in Mumbai and hop on the gastronomical journey at Mohammed Ali Road, Khau Gali, Ghatkopar Bademiya, Colaba Juhu Beach etc. Munch on some amazing chats from the roadside bhelpuri stalls or bite into the heavenly creation of rolls at Ayubs, Bade Miyan, Khao Gulli, or Kareems. Also, trying out Marathi cuisine should be a part of your to-do list. Take your friends for a magical ride in the land of delicious delicacies like sabudana wada, batata wada, missal, kanda poha, uppit , shira, alu wadi, thalipith, zunka, bhakari, ghavane and many more
Get a taste of authentic Iranian Cuisine at Parsi Cafes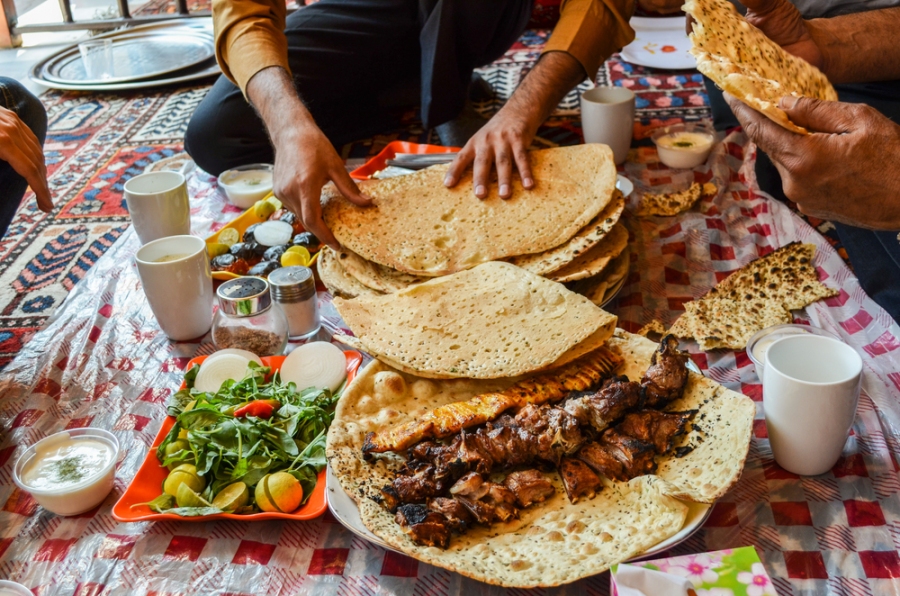 The Parsi community has enriched Mumbai since ages with the culture and cuisine. They set up cafes at various parts of the city back in the 19th century. These cafes have a unique lazy atmosphere, sell day-to-day accessories behind the cashier, soaps and furniture. Most of these cafes are situated at locations where people can spend some time after a busy day.  It was one of the most favourite pastime as one could see people spending hours reading a newspaper with a cup of tea at these establishments. .If you want to enjoy a laid-back evening with your friends in Mumbai, then head to cafes like Kyani & Co. and Light of Bharat near Shivaji park and enjoy Irani Chai, Bun-Maska/Maska Pav and Egg Omelette, Kheema-na-Patice, samosas, mava-na-cakes, Kheema and pav.
So, travel to the city of dreams with your friends by your side and enjoy an amazing trip.