It's never too early to make a potential blockbuster fantasy football trades that will stock your team for a winning season. The time is ripe to move these key players.
Rob Gronkowski, New England Patriots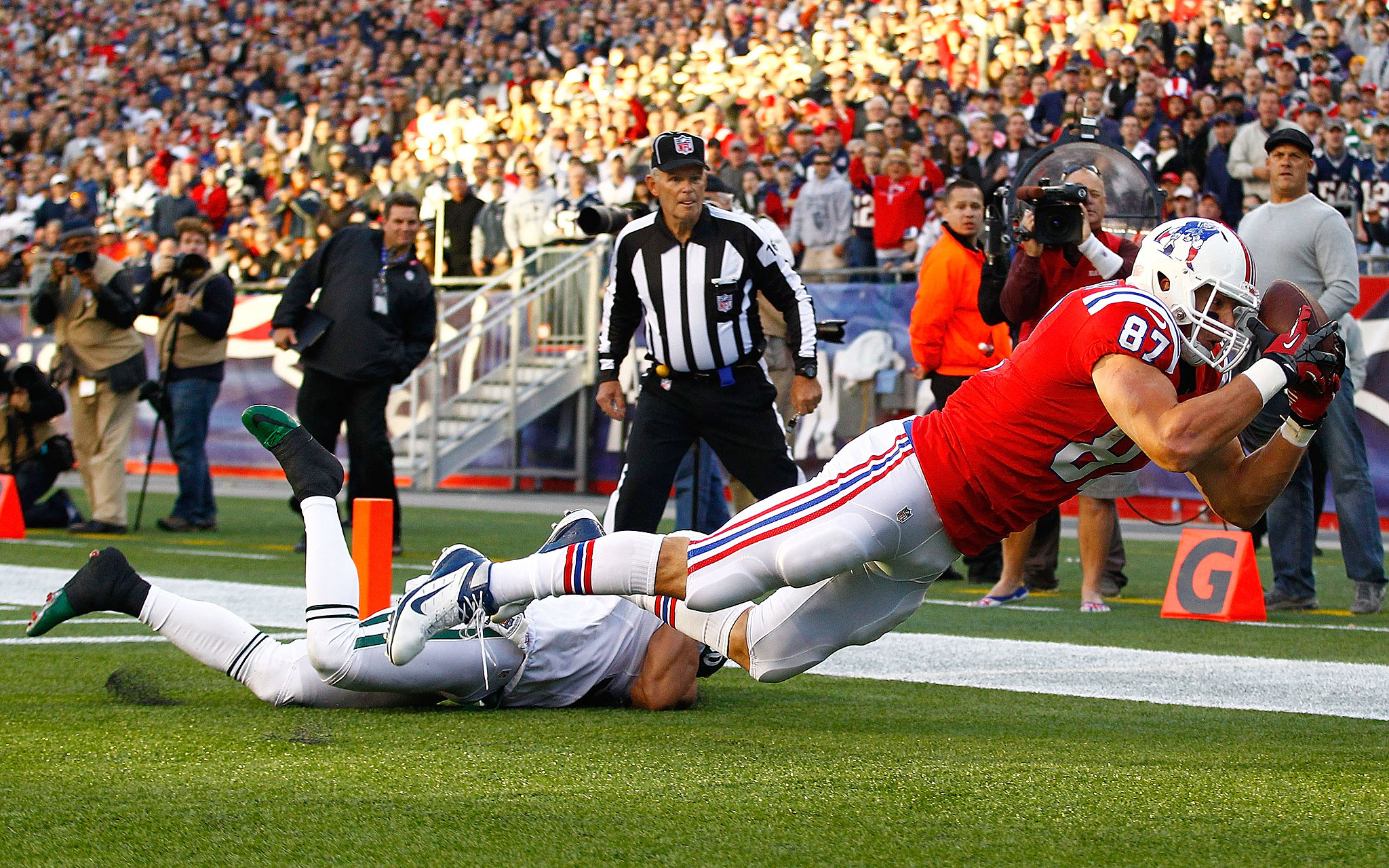 If you were bold enough to draft him, then maybe your leap of faith will soon pay off. If you select draft picks intelligently, then you would already own another viable productive starting tight end.
Gronkowski most likely returns from injury this or next week. In the past, he's proved to stand as a fantasy monster single handedly making an enormous impact on fantasy success. He broke the NFL touchdown receptions record for tight ends. In fantasy, touchdowns are everything.
Despite his questionable status returning, it's important to consider the fact that Tom Brady has almost no real threat to throw to. Gronkowski automatically becomes his go-to target. This is good for his trade potential, but also bad since he'll draw double coverage constantly.
Overall, he remains one of the best trade prospects to sell high immediately. Let other owners buy into his past production hype before his real numbers (good or bad) start coming in.
Philip Rivers, San Diego Chargers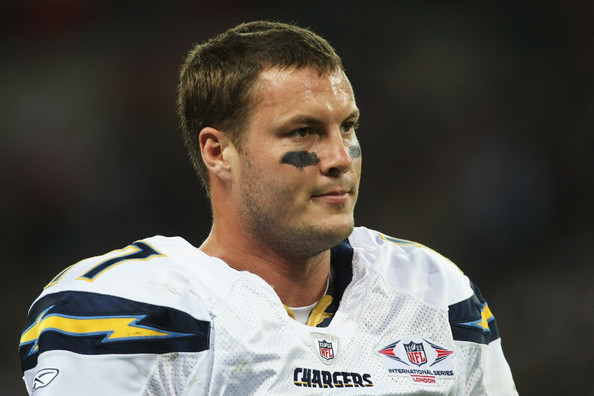 The San Diego Chargers recently turned heads with his phenomenal numbers. The first two games indicate his return to prominence as an elite quarterback in the league. The coaching change obviously created a spark behind Rivers and this Charger's offense.
Yet other owners may still want more proof of his value as a fantasy quarterback. It's not a bad idea to include him as a bargaining chip in a multi-player deal to attain a good running back or receiver. It never hurts to have more running backs.
Now is the time to trade him, but he should play well this upcoming Sunday against the Titans. Another solid showing might fortify his status as valuable player.
Chris Johnson, Tennessee Titans

Fantasy owners that drafted Chris Johnson hopes he'll return to elite form this season. The drop off in production in past years was uncharacteristic of his past stats. He contains the talent, speed, and ability to explode for record setting fantasy points. What's the issue with him?
With the changes the Titans experienced, a developing young quarterback, and the addition of Shonne Greene, it's difficult to gauge his status.
The real question is: Do you still believe in his potential? Do other fantasy owners?
Mike Wallace, Miami Dolphins
Do you see real value in Wallace's fantasy value? He's a good second receiver, but you can certainly package him in a deal to attain a more reliable wide out. Tannehill isn't quite there yet. Wallace boasts the speed that he time after time demonstrated in Pittsburgh.
But it's a different situation in Miami. If you hold onto Wallace, expect ups and downs in his fantasy production. It's better to target an owner that needs help at the wide receiver position. If you can afford to deal Wallace, do it.
Maurice Jones Drew, Jacksonville Jaguars
Jones Drew seems to have fallen off the fantasy radar. On draft day, owners believed in his potential after a year of injuries that sidelined him. But why isn't the potential materializing?
Jacksonville has absolutely not credible offense. Their quarterback lacks leadership, talent, or any semblance of a future. The fans are now rallying for Tim Tebow?
Without a decent passing game or team surrounding Jones Drew, don't expect much. Why might he work well in a trade?
Before it's too late, find a buyer. Sell his past stats, the fact that it's early in the NFL season. See what starting back you can gain in a simple one player exchange.
image Source – mtrmedia.com