There are still people who fish for subsistence, which is to say, in order to feed themselves. And there are those who fish commercially, as evidenced by a number of reality TV shows that take place on boats in the waters around Alaska. But many people also go fishing for sport, either for the fun of the catch or in some cases for other rewards that may be gained through competition. Although some who engage in sport fishing might grill up the average catch or sell a particularly large tuna, others prefer catch-and-release because what they're really seeking is the thrill of the catch. And there is certainly no shortage of good areas to drop a line in the water and while away an afternoon, or whip out the old fly rod and get busy casting. However, if you're on the lookout for the best sport fishing destinations in the United States, here are just a few that might top your list.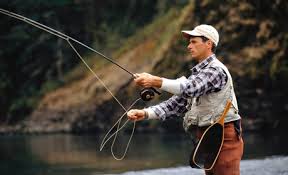 Montana. If you love a tasty trout, there's just no better place to hit the rivers in search of a good rainbow or German brown than the Big Sky State. A waning cutthroat population has led to restrictions on catching this particular fish (a catch-and-release policy is in effect, and it applies to the growing number of cutbow, as well). But you can still catch some truly magnificent keepers in the rivers around western mountain towns like Missoula, as well as more popular spots along the Yellowstone River, such as the tiny town of West Yellowstone.
New Jersey. Believe it or not, one of the best locales in the U.S. to get in some fantastic saltwater fishing is off the coast of the Garden State. And Point Pleasant is probably the best destination to start with, unless you happen to know some locals. This town is geared up to get people on the water, with myriad fishing tours and access to charter boats. With Bluefin tuna, fluke, and sea bass on the line, you'll have plenty of opportunity to reel in a big one and enjoy some good eats after.
Florida. It may be bounded on three sides by saltwater, but some of the best fishing to be had in this marshy state lies in the sub-tropical wilderness known as the Everglades. Tricky to navigate by boat, this labyrinth of waterways is beset by alligators and an alarming Burmese python population (thanks to a warehouse full of the reptiles that was destroyed during Hurricane Andrew, releasing snakes into the wild – no joke). But with a local guide or fishing charter to navigate the tricky waters of the Everglades, you can enjoy some high-octane sport fishing with fast-moving bait meant to nab you some prize gar. Or you might spend a lazy day casting for bass – your choice.
California. If fishing off a dock overlooking the ocean in balmy, 80-degree weather sounds like your idea of a fun and relaxing day, you can certainly head down to the famous Santa Monica pier (or any number of other locales along the California coastline). But you might also want to hop in the car and head north of L.A. to Lake Castaic, which has produced more 20+ pound largemouth bass than an avid sport fisher can shake a stick at.
Alaska. Yeah, the TV shows may center on crab fishing off the Alaska coast, but it turns out there's plenty to interest the avid sport fisher, as well. Not only does Bristol Bay boast wild salmon runs and an abundance of trophy-winning rainbow trout, but you can even catch elusive pike, as well as plenty of other fish like char and grayling. And Seward, on the Gulf of Alaska provides charter tours for anyone interested in plucking some halibut or silver salmon out of the pristine northern waters. If you're hankering for a trip that allows you to sample the watery wares of this chilly, northern state, there are plenty of good places to cast a line. Not quite daring enough to head so far north? Fly to Seattle for a taste of northern fishing courtesy of All Rivers & Saltwater Charters.