The Camino de Santiago is not only a pilgrim route, it is also one of the most popular walking holidays on the continent. Each year, thousands walk to the town of Santiago de Compostela, pilgrims and non-pilgrims alike.
Before you head out on the Camino, you should take several things into consideration. There are routes thousands of kilometers long, while others span only a few hundred. You need to make sure you are ready to tackle the distance, whatever it is, and choose a route wisely, in order to make the most of your experience.
Here are five of the more popular routes, to help you make your choice, and have the best possible time on your own Camino!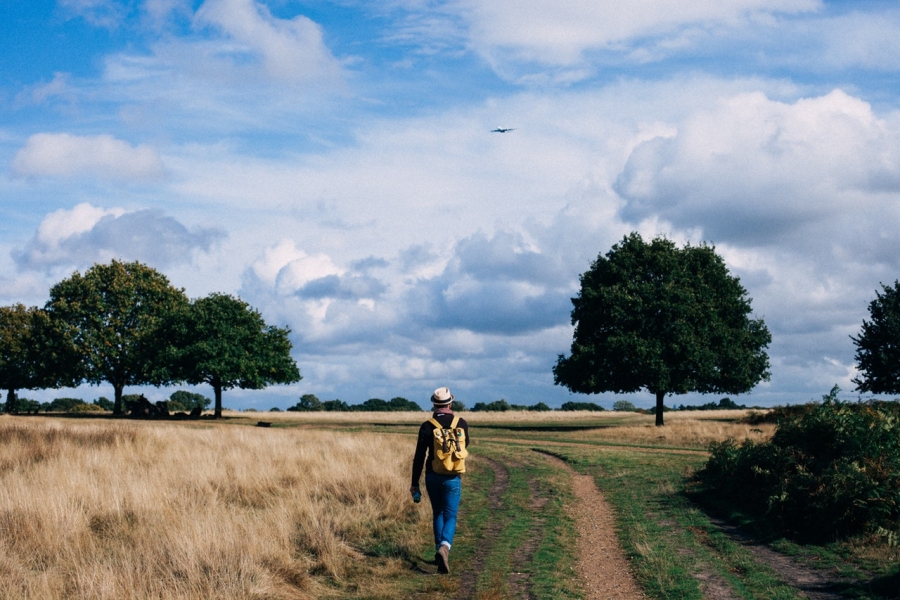 The French Way
The French Way is undoubtedly the most popular of the Caminos, mostly because it is well marked and there are numerous accommodation options available, which naturally makes it the most crowded route as well. It is popular among first-timers, as it is not too taxing, and the going is mostly easy. If you are too tired to go on, there are public transportation options available too.
This route is great for getting to know rural France. There are hills and vineyards to conquer, and dozens of medieval towns to explore. If you are a history buff, you will surely enjoy this walk, and it will often be hard to drag yourself away from an interesting site.
Note that this is also the most crowded route, so you may want to take another one, if you are looking for solitude.
The Portuguese Way
The Portuguese Way starts out from Lisbon, and it can be a great way to explore the capital a bit before you head out. The road itself will take you through forest and countryside, and will not be too demanding. The sights along the way are also amazing, and there are many notable historic places you can choose to explore, including famous universities and vineyards.
One of the famous towns you will be walking through is Porto, where you simply have to take some time to sample the wines. While you are at it, you should also try some of the fish, as it is some of the best in the country, which is saying a lot, seeing as Portugal has some of the best in Europe.
The Via de la Plata
Otherwise known as the Silver Route, this is the longest of all the Caminos. However, if you have the time, the stamina and the endurance, it can be an experience like no other.
There are a thousand kilometers at your disposal, setting off from Andalusia, an amazing region perfect for getting lost and found in. Seville, your starting point, is also as mesmerizing as towns come, so make sure you take a few days to explore there as well, and get pumped for the walk to Santiago.
The journey itself is magnificent, but the sheer length of it can seem daunting. Make sure you plan this route well, if you are willing to tackle it, and map out your journey carefully.
The Northern Way
The Northern Way stretches along the northern coast of Spain, from San Sebastian, through Oviedo and Ribadeo. The full length of the route will take you about five weeks, and it is quite popular among cyclists, so make sure you are aware of them if you head this way. Most of them tackle this route in May or June, which is also when I recommend you take this Camino, as the weather is more forgiving.
The Northern Way is especially famous for its food, as there are many taverns waiting to be discovered. Make sure you try the fish, of course, as well as some of the local wines!
The Original Way
Also called the Camino Primitivo, this is the first route ever taken by pilgrims, back in the 9th century. Starting out at Oviedo, it is a picturesque walk to Santiago, with many villages to stop in and explore. However, bear in mind that the Original Way is also one of the harder Caminos, especially for beginners, so do make sure you are in adequate shape before tackling it.
You will be joining the French Way at Melide, where you can expect more crowds to share your experiences with.