Paris is one of the most impressive capitals from the world. The city of light is perfect for those who are passionate about culture and art, but not only. Paris has so many things to offers that it's difficult sometimes to decide which attractions to visit or where to eat the breakfast. If you plan a trip to Paris and you want to attend a festival, take a look at our list of best festivals in Paris.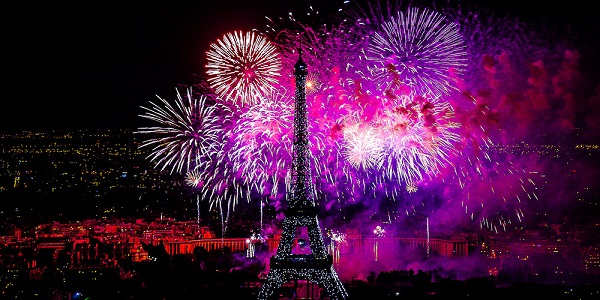 Garden Festival: If you have ever wondered how it's like to garden, now you have the chance. The garden festival is addressed to those who love the nature and want to protect it from potential dangers. Every fall, all the gardens and parks (park Georges Brassens, park Monceau, Potager des oiseaux, jardin des Plantes etc.) are opened for the public during a weekend to celebrate the beauty of environment. Besides gardening, you can attend a concert or take a guided tour.
Ile de France Festival : For a whole autumn month, Parisians and tourists enjoy the concerts that take place around the surroundings of Ile-de-France: parks, old factories, churches chateaux etc. This festival is a celebration of the Franciliens's culture and traditions (those who live on Ile-de-France). There are more than 30 shows in which perform professional and amateur artists. Moreover, there are plenty of other activities such as masterclasses, workshops, conferences, meetings and guided tours.
Fête du cinema : If you like to watch movies in your free time or you want to spend a relaxing evening , you will be happy to find out that the French Cinema Federation organize annually a festival in which the prices for movie tickets are considerably reduced. The festival begins on the last Sunday of June and lasts for 4 days. A movie ticket costs 4 euros and you can choose between popular films or independent ones.
Festival Solidays : Parisians have been celebrating this festival since 1999. What's more important is the fact that the festival promotes the solidarity for people who have Aids and tries to stop the discrimination. International artists perform at this festival for a reduced fee or even for free. The biggest artists that played this year were Bloc Party, St. Germain, Selah Sue, Goose, Naïve New Beaters and many others.
Techno Parade : This festival is dedicated to those who love the electronic culture and music. The music fans participate to this one day parade annually on the streets of Paris. There are floats with DJ's that are mixing or with radio stations and they play al genre of electronic music: from drum 'n' base to house.
If you're searching for a mean of transportation from the airport to your destination, you can choose private Paris airport transfer services. This services provide fixed and inclusive prices, professional drivers and a wide selection of cars. If you don't want to waste your time in the airport waiting for a taxi or bus, you can book one of their services online.