Music is a powerful mood switcher because the tunes you listen to have an impact on your emotional state. Have you ever noticed how listening to head-banging heavy metal tracks can leave you feeling slightly agitated or how soulful blues can infuse a sense of calm into your senses? By extension, it can also be safely said that music can be used to put a smile back on people's faces. Yes, play the right tracks and you can experience that very elusive, yet much desired emotion – happiness. Well, it definitely makes sense then to spend some time listening to music because money can't buy you happiness, but music definitely can!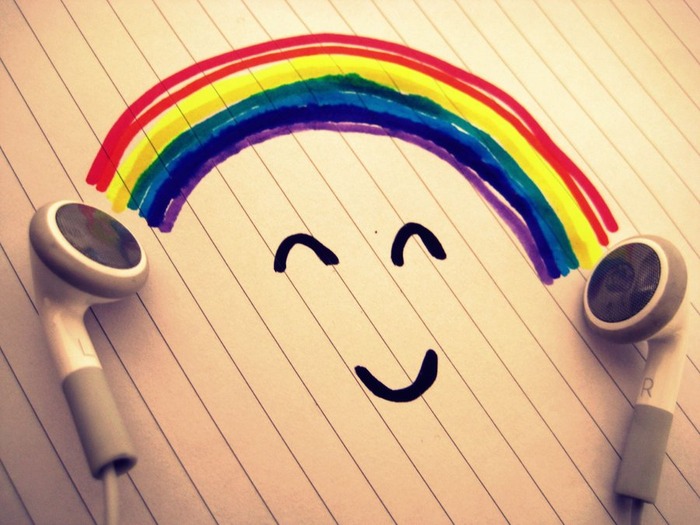 Feeling down in the dumps? Here are 5 tracks that are sure to give your mood a boost. Play them on repeat and feel the sadness and darkness melt away.
1. Raindrops Keep Falling on My Head – BJ Thomas
Such a melodious song this one! The lilting tune makes you want to snap your fingers and sing along. Best of all are the lyrics, which tell you to not fret too much over the bleary days in your life, because it won't be long before happiness steps up to greet you! Listen to this song whenever you feel life is unfair, and that you've been dealt the short end of the stick. The optimism in this song will surely rub off on to you and make you feel a lot better.
2. Walking on Sunshine – Katrina & the Waves
It is almost impossible to stay upset or unhappy after listening to this song. Filled with fast-paced, peppy beats, this song makes you want to jump up and dance. And like the beats are the lyrics, full of hope and happiness. It captures that exact moment when a person realizes that their crush has a crush on them too, and that is surely one of the best feelings in the world. You might not be sailing in the love boat, but do give this song a listen when you're feeling low. You'll feel like you are walking on sunshine, and that does feel good!
3. The Lazy Song – Bruno Mars
So your boss has been loading you with work, your friends/family have been demanding too much of your time, you're constantly being told off for not being there, not doing this or that, not being responsible, not being sensitive, etc, etc.
Blast this song on full volume and sit back and relax. Your message will go out to all those who need to hear it, loud and clear. For an extra dose of happiness, watch the video of this song. All the cute, dancing monkeys will surely bring a smile to your face.
4. Ain't No Mountain High Enough – Marvin Gayes
Sometimes our depression stems from loneliness. We feel like we are carrying the weight of the world on our shoulders and that's a lot of weight for one person to carry. This wonderful song reminds us that we are not alone, that we all have that one friend who is always there for us. All we need to do is give them a call. Just knowing that you're not alone in your hard times can make you feel a whole lot better. So, keep this song on your playlist and give it a listen when you feel lonesome.
5. That's the Way I like it – KC and the Sunshine Band
This song has such a groovy vibe that it just makes you want to go, "That's the way uh-huh-uh-huh, I like it uh-huh-uh-huh. Damn everything else!" The lyrics might not be very inspirational or motivational, but the beats are enough to give your mood the much needed boost. So, the next time you feel stressed out or depressed, play this song and don't forget to clap and sing along.
Well, these were 5 tracks that are sure to blow the blues away. Another great way to up your mood is to play a musical instrument. Making your own music can be very therapeutic and can also help boost creativity. Eager to learn a musical instrument? Join The True School of Music to learn from the very best in the music industry!