Believe it or not, the new year will be here before you know it. With the changing of the calendar comes new resolutions and new opportunities, so why not make 2017 the year your renovate your home? Even if a full-scale renovation isn't in on your to-do list, you can still revamp and redecorate your home with a few simple DIY projects. Breathe some new life into any living space simply by tackling one of these:
Upgrade The Entrance
Your front door is the first impression you give to any guests you entertain at home. Why not give your entryway a facelift? Repaint your front door, install a vintage light fixture overhead, or even put out some adorable French country furniture on the porch. This type of decorating is easy to do, and quick too; you can amp up your curb appeal over a holiday weekend!
Make Some Changes to Your Mirrors
Take a look at your bathroom mirror (or any other mirror in your house, for that matter). Is it a long, unbroken rectangle, the same mirror you've seen in a thousands homes before? A little DIY work can transform your mirrors into something unique and elegant. Consider using crown molding to frame the mirror, or even creating shelving to break up the space and create dimension in the room.
Paint… Pretty Much Anything
This is a great way to renovate your home! Paint is low-cost, easy, and quick. But most of all, a little paint can change a room dramatically. Paint a ceiling to enhance your room and add an unexpected pop of color. Paint your kitchen cabinets to revive dated styles. You can even paint your sink or tub for a classy or glamorous flair in your bathroom. You'd be surprised how a simple color change can shift your feelings about an entire room.
Create A Chalkboard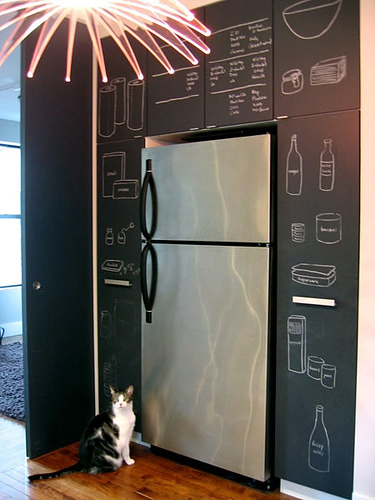 This is a simple way to let your creativity shine on a regular basis. Once again, this renovation project involves paint – but this time, it's chalkboard paint. A few coats of this stuff will turn any surface into your own personal chalkboard, so you can create a new design again and again. Paint one kitchen cabinet and transform it into your family's menu or message board. Paint an entire wall in the kid's room for a wall that they're allowed to draw on! With this particular project, the possibilities are endless.
Add Crown Molding
Crown molding is actually quite easy to install, and they really add elegance to any room. Find a style you like at your local hardware store, than spend the afternoon installing a dramatic and classy element to your living room or bedroom. For an extra pop, paint the molding an accent color to your walls or ceiling!
Swap Out Your Faucets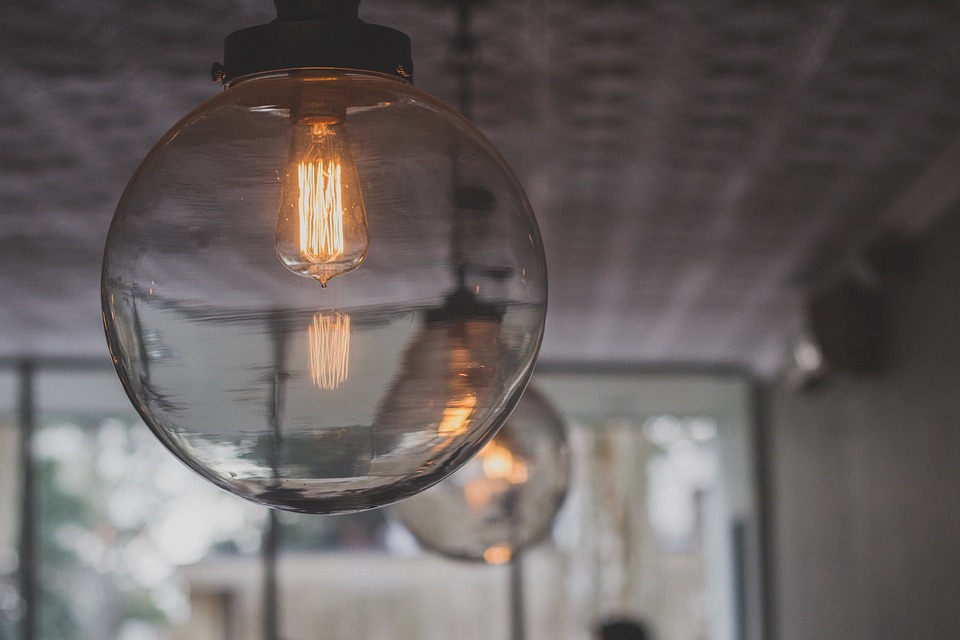 Say goodbye to dated faucets in your kitchen or bathroom and upgrade to a more modern style or metal. Options are available that the hardware store, and they are typically easy to remove and replace. Also, many new options are more functional as well as aesthetically pleasing – you just might be getting an upgrade in more ways than one!
Revamp Your Lighting
Lighting can really change the vibe of a room, from the brightness or dimness levels to the style of the lighting fixture. Find a style that suits you and don't be afraid to make the swap! It's a simple change, but new lighting can complete revive the look of your dining room, living room, or bedroom.
Replace Your Hardware
As always, the devil is in the details. Though hardware like the knobs on your doors and cabinets may seem like a minor shift, these can make a big difference in the overall look of your furniture. For example, a few French home accessories used as knobs can completely change the look of your kitchen cabinets or armoire doors. Most hardware is inexpensive and easy to install, which gives you the opportunity to really let your creative side shine!