This year pamper yourself to the hilt by celebrating your birthday on a cruise. There is absolutely no reason why you shouldn't gift yourself such a wonderful birthday present with your family, friends and colleagues by your side. You have worked really hard to promise a fruitful life to your family and you shouldn't really miss an opportunity to reward yourself for the same. And what better way to do it on your birthday itself? A cruise party may not be featuring in your birthday party ideas this year- perhaps because you think it is costly but in reality it may just perfectly fit in your budget. You just have to take the trouble to conduct proper research on the best birthday packages offered by the best of the cruise companies out there.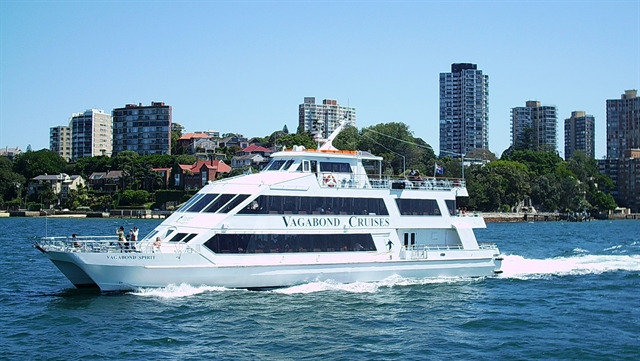 Organizing a cruise birthday party: Steps to follow
Planning a birthday party on cruise is actually not as difficult as it sounds. You need to follow similar steps that you would have followed in case you had booked a hotel for the event. Look up the different cruise liners offering birthday parties in Sydney. Then contact their management to find out about the deals or discounts they have to offer you.
You need to determine the on-board entertainment shows and food and beverages that your guests will be treated to. You can draw up a list of your favorite items first and then find out whether the cruise liners consulted by you will be able to provide the same or not. Or else, you can draw up a list after finding out what exactly they will be able to provide.
The duration of the party is generally based on your discretion and needless to say, the costs to be shelled out by you depend on the hours you spend on board as well. The longer the hours the higher the costs.
Please remember that you have to enquire duly about the security measures adopted by the management during these events. Don't forget that your guests' safety is your responsibility. So, you need to ensure that the cruise liner is getting the best security measures on board.
Offline survey: Don't forget about it!
It would be great if you are conducting substantial offline research before selecting a deal. Is there a friend or colleague of yours who has recently organized a cruise birthday party? Or for that matter, any kind of party on cruise? If yes, can he or she recommend you a cruise liner? Do ask about the quality of food, beverages, drinks and other facilities offered by the companies while you are seeking offline recommendations.
You can expect to have a smooth sailing (as far as organizing a cruise party is concerned) if you are able to carry out this kind of research. Do follow these tips in a bid to make sure that you're able to strike the best deal between cost and features.
Make it a memorable party not only for yourself but for your guests as well.@ http://www.vagabond.com.au/