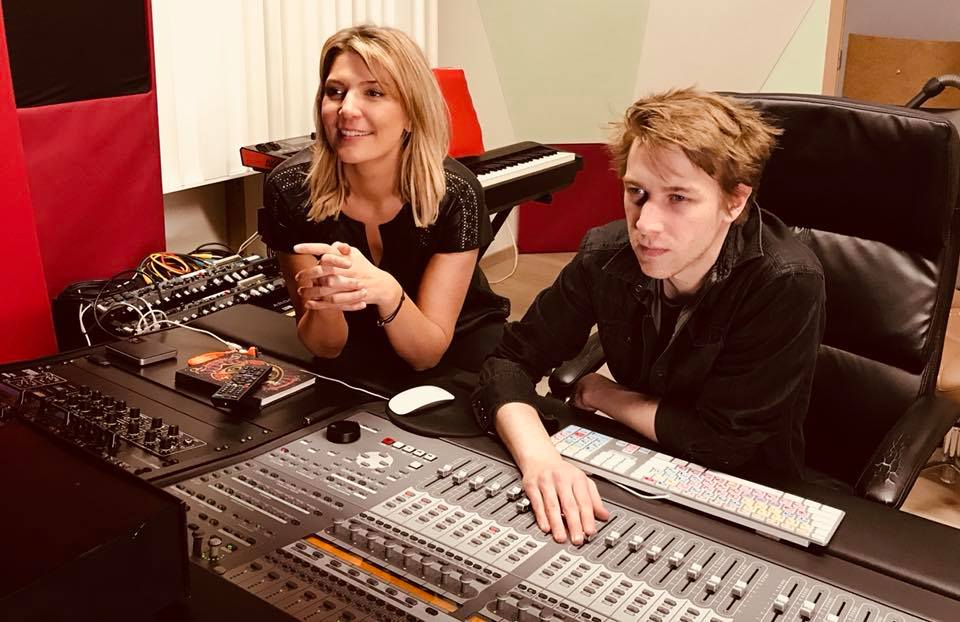 Looking at Jerome Renard's resumé is quite impressive, he has been a mix engineer (also known as sound engineer) on so many projects –and this Belgian man has been a very busy sound mixer for the last few years. I recently caught up with him for a quick interview.
Hi Jerome! So, how did you get into music?
Well, I don't exactly know. I've been into music since I was born. My mom is a huge music fan; we used to share music of any genres. I played drums and guitar in my childhood/teenage years, until one day, I ended up in a studio to record my band. I think I spent most of the time in the control room watching what the engineer was doing. After that day, I knew what I wanted to do for the rest of my life!
What happened after that?
Some time after I interned in a Live Company, setting up the stage sound and then moved up to mixing the FOH. I didn't spend a lot of time there. A year after I found an internship in a studio. I then finish High School, did a year in IT, Electronics and automation then switched to SAE Institute. At the same time I interned and worked in different studios and finally get hired as an engineer. And then it really began. I worked in many studios across Belgium and Europe, I spent some times in Paris, Bristol, London, I toured in Europe, launched a non-profit company to help artists and worked with international artists and producers, like Simon Philips, Nuccio Tortora, John Metcalfe, Robin Dimaggio etc..
What are you working on at the moment?
Now, I mostly spend my time mixing. I recorded and toured a lot, but mixing (in the studio) is really what I wanted to do!
Who were your influences since you started?
I would say it varies. I learn a lot from the work of engineers such as Manny Marroquin, Tony Maserati, Dave Collins, Dave Pensado, Bob Horn, Bob Clearmountain, Mark Spike Stent and the list goes on. But my biggest influence, in terms of mixing, is Serban Ghenea. And in terms of artists, there are so many!
You worked on many different projects with many different artists. Is there one you enjoyed more?
I don't think so. I liked every job I'worked on and l learned a lot from some. The first two years for The Voice, were big. It was one of my first times working on a big TV show.
Any fun anecdote?
Maybe one from last year when I worked with Christine Sorce and the composer Nuccio Tortora. With Nuccio we don't have any common language, he speaks Italian and I speak French and English. So we spent the whole recording session communicating with gestures and trying to understand each other. That was quite fun!
What are you currently working on or have coming up?
2020 is going to be a busy year. I received new opportunities, I can't say what that is for now. I am also going to be working on a mini-series. Some of the producers I mix for are busy working on new projects and there is new project I'd like to develop that I would like to launch.
What would your best piece of advice be to other artists and engineers coming into the business -and the most important steps to take?
My advice would be to always keep going, accept critics and understand them so you can grow. And Love what you do!
https://www.imdb.com/name/nm10739660/?ref_=fn_al_nm_1
https://www.discogs.com/artist/4897861-J%C3%A9r%C3%B4me-Renard
https://www.jerome-renard.com/