The cost of flight tickets depends on the time you choose to travel. Tourists from different parts of the world including the US, choose to get to Bali through a Southeast point. But those coming from within Asia and Australia can easily make their way to Bali with spending an arm and a leg to buy the tickets. There are other ways to cut costs of the ticket including OTA's and buying directly from the airline's website.
How to reserve accommodation
The type of accommodation you can book depends on how long you want to stay in Bali. The best ones include villas and hotels. You can easily book a place to stay in Bali online. Through agencies like The Seven Holiday, you can find an amazing place to stay. Other online platform to use in clued the airbnb.com and booking.com.
All about holiday packages
When on a holiday or honeymoon, the main idea is to relax. So start planning your relaxation early by getting an agency to organize your travel. The 7 Holiday knows what every traveller needs and they give you exactly that. You are surprised to find what they planned for you.
Before you settle for an agency, check if they have any reviews. It should be a stable company with over a 100 ratings from their previous clients. You should not just check on their website, look in different reputable review platforms.
You can choose carefully the package that suits your needs. The Seven Holiday has signature and customized packages. They are properly planned and include travels, tours and adventure activities in Bali or any other part of Indonesia. They are extensive to give you easy but safe and interesting trips for unique experiences.
The signature packages are made to bring clients to special places. You are able to explore the famous sites of Bali and the hidden gems where most visitors do not get a chance to visit. Some of the unique activities include a visit to local healers, local food amazing safari, farms and chocolate factories, hugging honeybears and a trip to the secret waterfalls.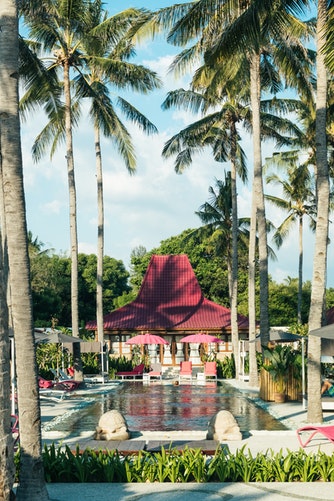 When looking for a wild tour in Bali, you can talk to your travel agency and they plan exactly that. There is something for you and it will fall within your budget. The read-made packages from The Seven Holiday can be adjusted to suit your needs.
Where to stay in Bali
When touring Bali, the best places to stay include Ubud, Seminyak and Nasa Dua. For a couple on a honeymoon or just a romantic vacation, Ubud, Jimbraran or Canggu area will be fine. Talk to a travel expert from the Seven and they will help you book accommodation that will meet your needs.
They will also plan your trips ahead and you will have enough time for the famous surfing in Bali. They must also include where you will savour local cuisine in local restaurants where they have reasonable prices to fit within different budgets. The Seven is dedicated to giving Bali's visitor the best possible.