Chicago couples who want to enjoy a romantic getaway can escape to a destination that is in a beautiful location without traveling too far.
You can have a change of scenery that allows you to spend time outdoors or go on a few adventures with your significant other. When you're planning your next trip, there are a few romantic getaways to consider.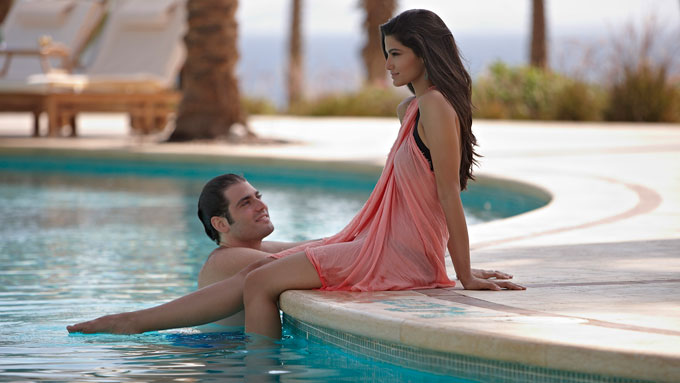 Gordon Beach Inn, Union Pier, Michigan
You don't need to fly several states away to spend time in the wine country. Consider driving 90 minutes away to Gordon Beach Inn, which is a historic building that has 20 rooms with a secured private beach.
There are several different wineries in the local area where you can sample various flavors. The cozy setting of the inn will allow you to relax in a quiet area that is remote and feels secluded from the rest of the state.
White Pines Inn, Mt. Morris, Illinois
White Pines Inn will allow you to book a private cabin on the grounds of the property in a lush and beautiful setting. The inn is surrounded by The White Pines State Park, which is perfect for outdoor enthusiasts who enjoy hiking on trails or having a picnic under pine trees.
After spending the day outside, you can also dine at a cozy restaurant at the inn where you can order home-style cuisine before heading back to your personal cabin.
Each of the 25 cabins on the property offers plenty of charm and were built in the 1930s. You can enjoy a home away from home in a building that has open-beamed ceilings, a private entrance and bath, and modern conveniences.
The Champagne Lodge and Luxury Suites
Want to be near the city, but enjoy a romantic getaway with a little more seclusion? The Champagne Lodge is a boutique hotel in Willowbrook that sits 18 miles southwest of downtown Chicago, while also located a few miles from Waterfall Glenn, where couples can enjoy scenic hiking trails, horseback riding, or biking.
Various luxury suite options are available, with features such as whirlpool tubs, walk-in steam room showers, stone-encased fireplaces, LED mood lighting, and even swimming pools with water massage therapy seats. www.thecl.com
The Osthoff, Elkhart Lake, Wisconsin
The Osthoff offers a luxurious setting that will allow you to spend the day getting pampered at their on-site spa and take in the gorgeous views of the property. You can dine at the hotel's upscale restaurant or attend cooking school together where you can learn how to cook French cuisine.
You can also work out in the resort's fitness center or spend time playing tennis, volleyball, or basketball on the grounds.
Irish Hollow, Galena, Illinois
Irish Hollow is an intimate bed and breakfast where you can have your food served right to your door and spend the day snuggling in the sheets. One of the cabins also has a roaring fire where you can stay warm in the evenings with your spouse.
The breakfast that is served at the hotel is lavish with plenty of varieties available. The dinner is one of the main perks of staying at the location with the seven courses that are served and a specific wine bottle that is paired with the night's menu.
All of the food is homemade with the finest ingredients used from gardens that are on the grounds and from farms in the local area.
You can enjoy creating a busy itinerary with the activities that are available in the local area in each season. Couples can enjoy hunting, skiing, hiking on local trails, biking, boating, world-class golf, vineyards, and visiting historic shops. The highlight of your trip will be a ride in a hot air balloon that allows you to take in the breathtaking landscapes.