If you are looking for an innovative alternative to televised or standard online entertainment, you might need to look no further than Collide. This new media platform allows users to watch exclusive premium content and can give you the opportunity to actually contact celebrities, video stars, and other media personalities. Users have the option to either follow or subscribe to channels curated by your favorite creators on which a wide range of exclusive free and paid premium content may be available. This service makes it possible for you to take entertainment into your own hands and be able to react and respond to the content that you watch.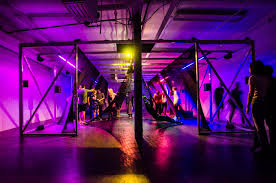 Watch Creators Live and On Demand
Collide is a media platform and mobile application centered around viewing live streams and video on demand content. The basic premise of this platform is that viewers have the opportunity to directly support the creators they love by exchanging credits to watch premium content or subscribing to channels to make sure that they never miss a live stream or a new posting. More than simply gaining access to exclusive and original content, this service makes it possible for fans to actually interact with the stars of these shows, participate in live events, and avail themselves of other unique contact opportunities.
Interact With Your Favorite Personalities
The communications options that fans may have access to depending on the settings established by a creator are some of the most compelling and unique features of this media platform. Users can participate in chats and even more direct conversations once a creator has added them to their network. Creators have complete control over their contact methods, but this service is set up to allow for SMS messaging and even voice calls. These features are provided through the web service and mobile application for iOS, and can enrich the entertainment that users obtain through this service by making interactions and one-of-a-kind experiences possible.
Browse Channels and Discover New Interests
 Viewers may already be interested in following or subscribing to a few media personalities they already know. The ability to tune in to featured channels or browse channels by topic in order to discover and interact with new creators is another great feature of this media platform. These features can help users learn more about their interests and expand their entertainment horizons. The ability to interact with a wide range of creators can make this service an exceptional one for users interested in discovering, watching, and following or subscribing to new content.
Collide can make it easier for viewers to gain exclusive access to their favorite creators than ever before. This service also offers users the opportunity to explore a broad range of content and find new channels to watch. Users may be able to download the mobile application, try out the service, and watch some content for free. Obtaining credits that can be used for purchasing premium content or accessing innovative interactive features can help users to make the most of the unique content and interaction capabilities of this media platform.