Since moving to London from Ukraine in 2012, the acting path of Inna Bagoli has been  striking. Although a newcomer to the UK, Inna appeared in numerous commercials for famous brands, was booked for several films and gave a powerful performance at a local theatre all within a year. National and international cable television, Internet, and even print – she is also a model – there's no channel this leading lady hasn't got her name (and face) on.
Brands have sought to work with Inna and she has been a favourite of filmmakers. On screen, she's shown her appealing versatility from posh restaurant guest, a lively office worker fighting for her time off, a business woman who dearly loves her friends and family, to a sweet young girl in love. The world leader in mind-controlled tech, MyndPlay, hired her to become the face of its brand, featuring her in numerous commercials and videos.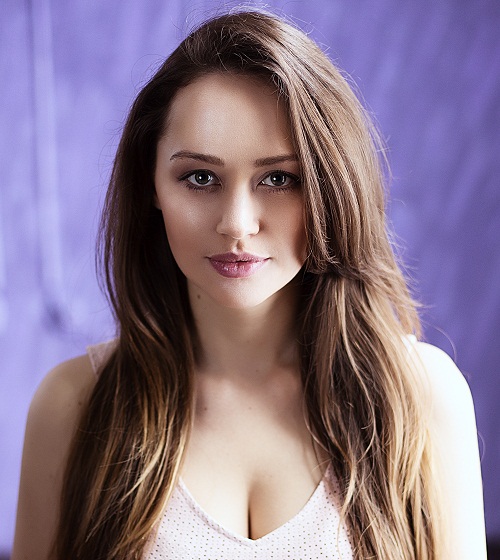 Inna won the lead role in upcoming indie epic Sya's Summer, which explores dark secrets behind what seems to be a quiet life. To add to the spice, the director Dan Sowter decided to experiment with a style of storytelling that required real stretch. Many scenes were shot in Hitchcock style with a lot of influence from Brian De Palma and with deep roots in American Noir movies; the character of Sya was often put in situations typical for an Italian Giallo female.
"I needed a cast that would dare to risk and bring their own experimental solutions to the table", says Dan Sowter. "Inna Bagoli has a rare natural talent that makes her incredible at this. She experiments and transforms into characters that you just want to watch… We have created a special genre cocktail in Sya's Summer, which I would call 'British Noir'. And Inna Bagoli's interpretation of Sya is the perfect Femme Fatale that I wanted."
She is also the star of an action thriller Palatable by Shane Hart and his spy action film Flawless. The latter was partly inspired by the actress's origin and personal history.
Having done several short films and catching the eye of directors and producers from the UK, Mexico and the USA, Inna has recently signed a deal for a number of Hollywood projects. It looks like Mila Kunis, Milla Jovovich and Olga Kurylenko should get ready to make some space as another fierce Ukrainian is going to be joining them on the big screen. We've only seen the tip of the iceberg and we can't wait to see more. Stay tuned.