The stunning Ionian island of Zante has long been amongst the best holiday destinations in Greece. Its stunning beaches, wonderful weather, friendly people and great food, make it easy to see why you'd want to spend your holidays there. However, Greece still is a foreign country which means that you have to go prepared in order to save some time, money and effort and holidays in Zante are no different. Here we have 5 insider's tips to help you avoid common mistakes that might cause a headache.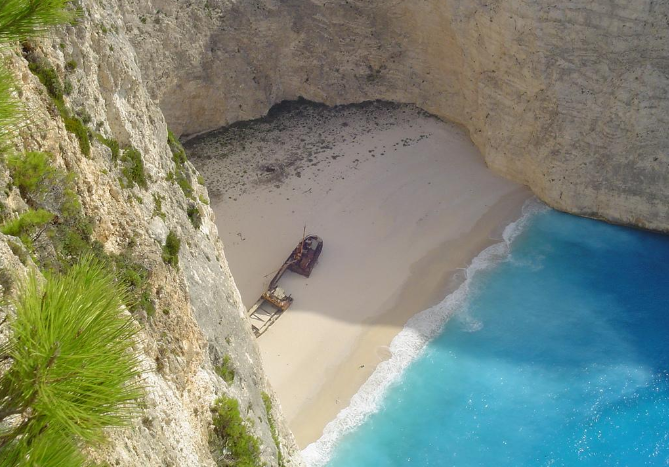 Water
Tap water should better be avoided in general. If your stomach is easily upset or you don't want to risk it, try buying bottled water instead. Most supermarkets, kiosks and bars have water bottles in very low prices which will make your life easier and most probably safer. Another thing to always keep in mind is that the Greek sun does not forgive dehydration so you have to top up on water ever so often.  
Don't leave your baggage unattended
Yes, we know you probably have heard of this one before, however when having your holidays in Zante or anyplace else this is something that you have to keep in mind. Beach theft is something common in all seaside destinations and this is no difference about this Ionian island. It goes without saying that if you plan on enjoying the sea it would be wise to leave your jewellery and electronic devices behind, as these are prime targets for thieves.
For good local food, Ask the locals
Good food unfortunately is not a given everywhere. The Greek cuisine is a tasty wonder but in order to be enjoyed in its entirety it has to be prepared correctly. Oftentimes touristy restaurants are plagued by bad quality food and high prices. Therefore, in order to save yourself from extra cost and a bad culinary experience, ask the locals! Good tavernas and restaurants tend to spring up in places you would least expect them, such as small villages and beaches. As such, make use of your connections or make some, in case that you have decided to go on a holiday to Zante.  
Taxi fares
A thing taxi drivers in lots of tourist destinations are infamous for, is overcharging. Often taking advantage of your lack of knowledge, they might charge more money for a trip than they should, or even take you round in circles in order to trick the meter and charge you more. Try to ask the driver or locals how much your ride will cost you before you leave in order to keep your Zante holidays fun and free of hassle.
Driving around
Be it that the Greeks drive on the opposite side of the road than the one we're used to or that the place and surroundings are totally unknown, driving around could be potentially dangerous. If, however you decide to rent a car in order to discover the best secluded beaches there are a few things that will ease your way there. First and foremost, the roads to mountain villages are narrow and twisty so a bit of caution could go a long way. Moreover, sheep and goats sometimes have the bad habit of chewing on something in the middle of the road, so you have to be cautious about that too. Lastly, bring your regular maps along too, as some places don't have adequate signal for google maps and other navigational apps.
Meta Description: Make your holidays to Zante fuss-free by following 5 of our proven, sunbaked travel tips!