Asia has seen a big increase in tourism in the recent years. There are a number of companies all over the world who have offices or branches in Asia, so businesspeople make up a large number of the travellers visiting the continent. Some of these employees are having to stay long periods of time in a country they are not so familiar with. In order to make their stay feel more homey and comfortable, companies are arranging for their staff to stay in short-term apartment rentals. This way, workers have the opportunity to cook for themselves or even invite fellow colleagues over to fill the loneliness void.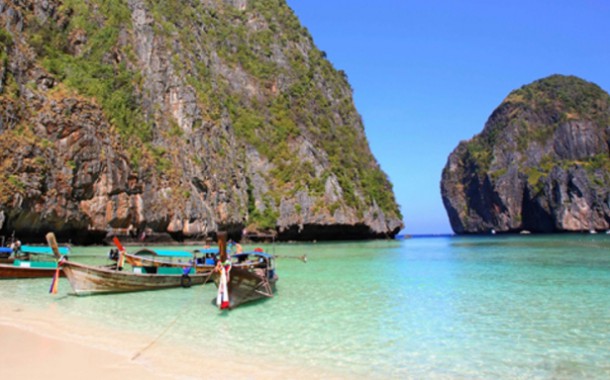 A Popular Trend on the Rise
There has been a very popular new trend in vacation accommodations in recent years. Hotels are becoming less frequented and people are choosing to stay in apartments instead. This is also creating a great business for people who own small apartments that they can rent out for a little extra income. Staying in an apartment has its bonuses for sure, but you definitely don't get all the conveniences that come with a hotel. However, sometimes apartments can be cheaper to rent than paying for a nice hotel. Most travel destinations are seeing an increasing need for rental apartments and with the added business travel growth, Asia has a huge demand for them. Some companies are taking over buildings to rent out or adding apartments to their existing hotels like the Centre Point Serviced Apartment Thong Lo which is located in Bangkok, Thailand. This is convenient for companies that are sending their personnel on work trips because they can fill these buildings up pretty fast.
Home Away from Home
For many travellers and businesspeople who are visiting a foreign city or country, comfort and familiarity is at the top of the list of needs. For those travelling on business, it can be difficult to be away from their family for long periods of time. This is why staying in an apartment rental is more beneficial because they don't have to change everything about their day-to-day life. More apartments are becoming modern and up-to-date in terms of electronics and appliances. When renting an apartment, there are also more options when choosing the location so the accommodation could be conveniently close to the office or place of business. Hotel food is not always the best quality and usually does not offer a large variety. Eating the same thing for breakfast every morning can get old. Comparatively, cooking your own homemade breakfast each morning before work sounds like a much better option. Another obstacle with staying in a hotel long-term is a buildup of laundry. Most apartment rentals come with a washing machine and dryer, making it very easy to address the pile of dirty clothes. In conclusion, whether traveling for pleasure or business, short-term apartment rentals have become an affordable, convenient, and positive option for a traveller visiting an unfamiliar location.