You're finally doing it. You are mapping out that road trip that you have always dreamed of going on. You are checking out RV rentals, calling up friends in the different states that you will visit to let them know, checking out camp sites, and packing.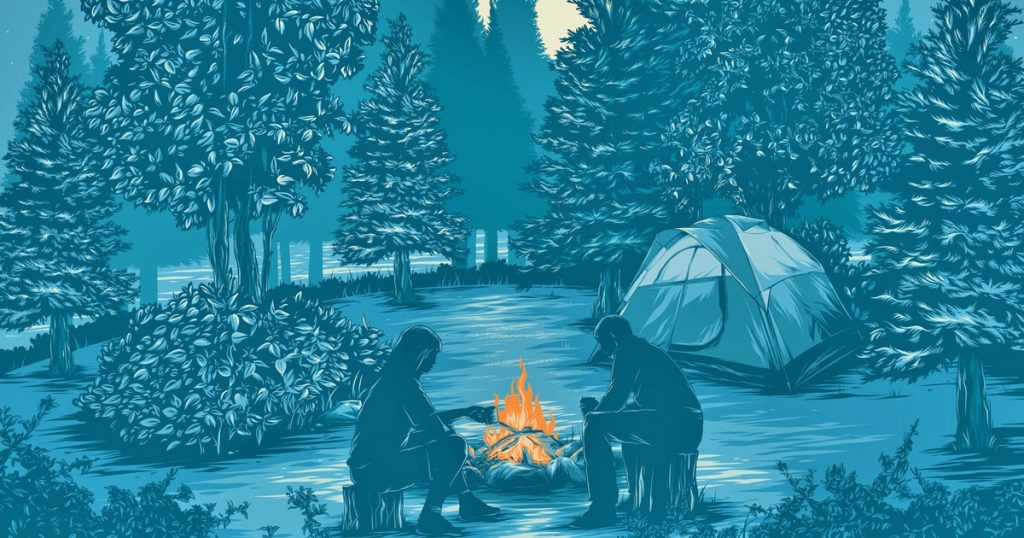 As you are packing, you come to the realization that you may not have the proper gear for camp cooking. Don't worry, we have compiled the must-have camping gear to make sure that your experience cooking in nature is a success.
Seasonings and spices: If you are cooking in the wild or in a remote area, far away from stores and supermarkets, you will want to bring some seasoning and spices to make sure that the food that you cook is tasty. Just because you are in the wild, doesn't mean that you have to eat bland dishes.

Pots: Much of the food that you will prepare while camping will most likely be some type of canned goods-possibly beans or soup-and you will want to cook it in a pot. If you are a coffee drinker, you may also want to boil water for your coffee, as well as have the possibility of boiling water to purify it, if need be.

Pans: You may do some hunting on your road trip and would like to enjoy some freshly fried fish. A cast iron pan is a great idea as it works well with a fire pit.

Sharp knives and cutting board: You will want to bring along a great pair of sharp knives, whether for preparing your fresh catch or simply chopping up fresh vegetables.

Bottle opener and can opener: Why not enjoy a nice glass (or cup) of wine while camping? This is where the bottle opener comes in. A can opener will work great for your canned food, as well as beers along the way.

Matches and Firestarter: If you are preparing to cook in the wild, it goes without saying that you will need to start a fire, so make sure that you go fully prepared with a variety of items to help you start a fire.

Strainer: For that pasta that you want to make while on the road, for coffee, or vegetables.

Spatula, bowls, utensils, plates, travel mugs: You will need all these essentials if you plan to eat while out in the wild. It may be a bit difficult to grill fish without a spatula or eat soup without a bowl, or drink coffee without a mug.

A cooler: For the times when you are near a store and can keep your drinks are cool, but it also doubles up as a great way of storing left-over food.

Cleaning items: It's important to clean up immediately after cooking to avoid "scary" animals who may appreciate the smell of your gourmet meal. Bring sprays that don't require much more than a rag or two to accompany them. If you have space, bring a bucket and dish soap for washing dishes.

Tupperware: For safe-keeping of your food.

Aluminum foil: For safe-keeping of your food, for cooking, for keeping your food warm.