Your wedding is one of the most important and most beautiful days of your life. When you are finally finished with your wedding, you want to be able to look back on it and feel a sense of nostalgia and happiness. To do that, you need to make sure that as much as possible is done to your liking. However, if you have been planning your wedding or you have been around someone planning a wedding, you know how stressful it can be. There are thousands of decisions you have to make, even for a small wedding. To ensure that you are taking care of everything properly, there are several websites that will offer you different checklists. You should use some of these wedding checklists to plan for every part of your wedding. One of the aspects that is often missed is the music during the actual ceremony.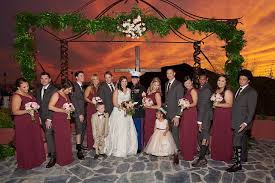 Most brides choose the traditional wedding march for their song, but that's not mandatory. A bride can walk down the aisle to any music she wants. You also need music to be played while guests are being seated as well as when the new couple walks back down the aisle after saying their vows. The music you choose should be high quality, professional music at a good price.
Seating Everyone
As your guests are being seated, it is common to play some music that accompanies them. Also, music is a great way to signal to your guest that the wedding will begin soon without being rude. For example, if everyone is milling around and talking, they will be signalled to sit down when they hear the music starting. You should look for backing tracks from professional services. They will provide you with custom music or premade tracks that fit your needs perfectly. You will need at least one song while everyone is being seated, but depending on the size of your wedding, you might need more than one.
The Wedding Party
Typically, the wedding party will walk down the aisle once everyone has been seated. You can have one song for all of them, or you can have a song for different people in the wedding party. The choice is yours. There are some traditions for the parents of the bride and groom to have music separate from the rest of the wedding party, but this is not a requirement.
You will then need music for the bride walking down the aisle. This music can be anything you want. It's common to use the traditional wedding march song, but if you want something different, you can search through a library of premade tracks to find something that captures your uniqueness.
The Exit
After the bride and groom are married, they will typically exit together. That is most likely the final song you will need for the actual wedding ceremony. You can also find tracks for the reception at a website that provides pre-made tracks.
When planning your wedding, it is important that you do not forget anything. It's very easy to miss one or two important things in the planning process, and music during the ceremony is commonly forgotten. Look for tracks from professional services to start planning the perfect music for your wedding day.