It's interesting how the influx of European filmmakers to the United States has noticeably added something unexplainably extra to American films. Whether it was humor, in the case of Charlie Chaplin or the incredible style and storytelling abilities of Billy Wilder and Roman Polanski, that unexplainable something extra was quite evident in all of their work. It separated them from the herd, so to speak, and set the standards a little higher each time they participated in a film.
Today is no different than the golden era of movies. Foreign filmmaking talent is still coming to Hollywood to make some of the most creative films ever. Filmmakers like Iñarritu (Mexico), Alfonso Cuarón (Mexico), Denis Villenueve (Canadian), George Miller (Australian), Christopher Nolan (English) have made beautiful award-winning and very profitable movies in this country. Of course, you don't have to be a movie director like these guys to be at the top of the creative game.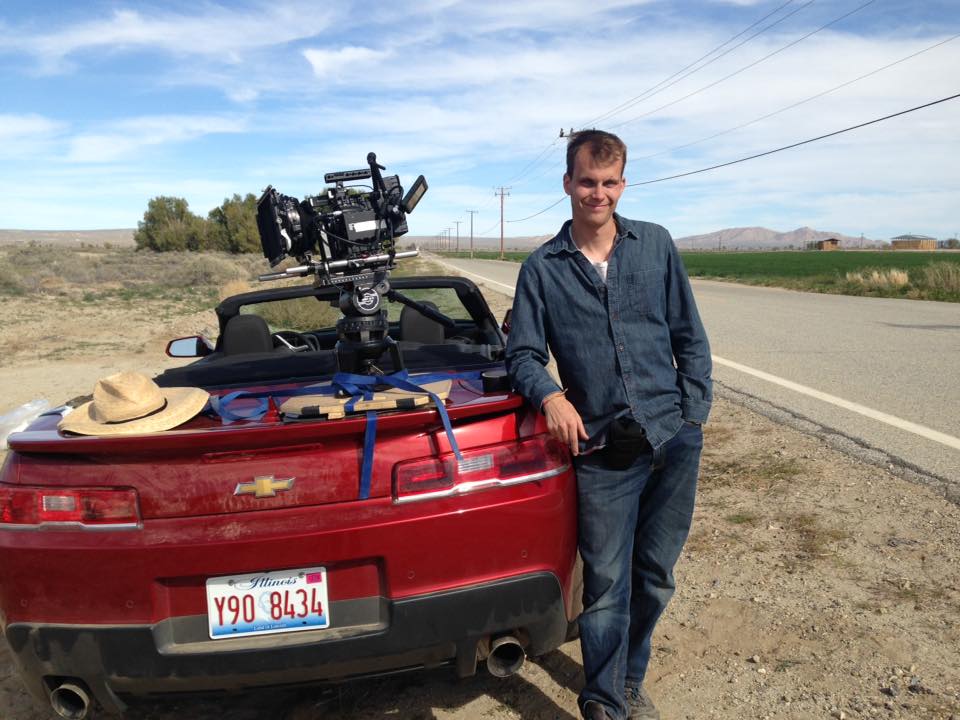 Cinematographers like Marko Alonso, who has also brought a lot to the table from outside the U.S., is a creative force to be reckoned with on every project he has worked on. His artistic eye for composition along with color and the play of light has complimented numerous films, commercials and music videos, including Maroon 5's Animals video.
Some of his other credits, to mention just a few are, Blues Ain't Nothing, which won awards at the Calcutta international Cult Film Festival, was a finalist for Best Cinematography at the TMFF Festival and won the Gold Award in Best Cinematography at the LA Shorts Festival. Spiral won Best Film at the Inland Empire Film Festival and Compound 147 premiered at the Chinese theater on Hollywood Blvd. He has also been working for Joseph Rosendo's Travel Scope show, which has been on PBS for ten years.
Recently, Marko was Director of Cinematography on Kevina Kul's music video It Can't Be You, and several videos for Marcos Zeeba. Zeeba is an American who grew up in Brazil and is an extremely popular singer and songwriter. His Her Me Now was on Spotify's list of the 50 most-listened to songs and was number one on the list of 50 most played songs in Brazil.
Marko Alonso, as Director of Cinematography, understands the responsibility of being the second in command on a film set. His job is responsible for the whole look of the film and he takes his craftsmanship very seriously. His unique and vibrant photographic style helps bring projects to life and it definitely plays an important part in their success.
Author: Tara Lendon | Entertainment editor, and film reviewer for Movie Begins.