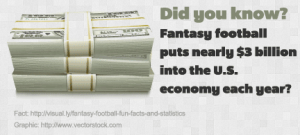 How will the typical fantasy football site rank the Tennessee Titans for this year's draft? Here is what you may find when it comes to how the Titans are considered for fantasy football site draft information.
Chris Johnson, RB
It's been four years since Johnson gained 2,006 yards rushing with 16 TDs (14 rushing, two receiving). Over the last two seasons, Johnson has 2,290 rushing yards and 10 TDs. 2012's 1,242 yards rushing was ninth-best in the league, but Johnson had just six rushing TDs and no receiving TDs. He did have 36 receptions for 232 yards, but those numbers were well off his CJ2K year totals of 50 receptions for 503 yards.  Johnson has started all but one game the last four seasons. He turns 28 in September. Newly acquired Shonn Greene could take goal-line carries – five of Johnson's six TDs came from at least 16 yards out, while six of Greene's eight TDs in 2012 were from one or two yards out.
Kenny Britt, WR
Britt had a career-high 45 receptions but a career-low 13.1 yards per reception, finishing with 589 yards, third on the Titans. Britt caught four TDs. Britt had nine TDs in 2010, but a total of 10 TDs in his three other seasons. Britt is said now to be fully recovered from a torn ACL suffered in 2011 and he has avoided any new off-the-field issues.
Kendall Wright, WR
Wright led the Titans with 64 receptions as a rookie. He was drafted in the first round in 2012 with the 20th pick. He was second on the Titans in receiving yardage with 626 and tied for first in TD catches with four.  Wright was Robert Griffin III's top receiver when RG3 won the Heisman Trophy in 2011.
Shonn Greene, RB
Greene gained 1,063 yards with eight TDs, his second straight seasons of at least 1,000 yards and six rushing TDs.  As noted above, six of Greene's eight 2012 TDs were from no more than two yards out, so he could be in line for goal-line carries even if Johnson remains the lead back.
Justin Hunter, WR  
The Titans traded up six spots to make Hunter the 34th player selected in the 2013 draft.  University of Tennessee teammate Cordarrelle Patterson went five picks earlier, but Hunter had more receptions, receiving yards and TDs.
Delanie Walker, TE
Walker was signed to take over at tight end from the departed Jared Cook. In seven seasons with the 49ers, Walker had a total of eight TDs. He gained a career-high 344 receiving yards in 2012. Walker began training camp on the physically unable to perform list after hurting his knee in OTAs and undergoing arthroscopic knee surgery.
For more fantasy football site information,  check out DraftStreet.com.
Jon Lewin writes on a variety of fantasy sports topics.