Delhi is a place packed with vigour, thrill, excitement, and enjoyment. If you haven't experienced any of these things in Delhi, then unfortunately, you haven't experienced the true roots of capital.
Capital has so much for you to suffice your traveling desires like great religious spots, scrumptious food destinations, amazing Old Delhi heritage walk and much more. Don't stay deprived of these beauties, richness and thrill. If you haven't seen capital as a traveling spot, it is high time that you do.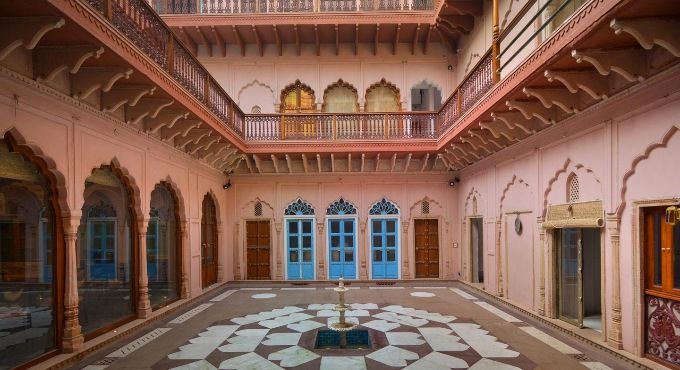 Experience the Ecstasy of Old Delhi
Have you ever acquainted yourself to splendid heritage of India? If not, then why not now? Old Delhi has amazing spots for you. Just carry out a heritage walk in the realm of Old Delhi and you will get to know about excellent things.
The Charisma of the Largest Mosque of India
Jama Masjid is the most cherished and the biggest mosque of India. It is a major attraction for tourists from around the globe. It is situated to the west of great Red Fort. You know it possesses three gates, four towers and two towering minarets which are forty m in their height. The northern gate of this mosque has thirty-nine steps, while the southern gate possesses thirty three steps and finally eastern gate has thirty five steps.

You can also hire special robes so as to look alike the local people. The courtyard of this mosque can easily lodge twenty-five thousands worshippers. The entire ground is made up of white and black marble and gives a look of a prayer mat of Muslims. You can experience the Quran written on the deerskin and many other mesmerising things. You will be amazed to know that not just Muslims but people belonging to different religions visit this mosque in a great number.
The Vibrancy of Dharampura Haveli
People visit Dharampura Haveli from different places. This Haveli is not an ordinary one; it acquaints the visitors with the tastes of the Mughal era. The architectural creativity and beauty entices everybody's heart. If you think that it would be boring to visit an old styled Haveli, then you are mistaken. Yes, Dharampura Havel will change your views. Here you can taste the plethora of blend of contemporary and old chic.

While you have always read about great Havelis, it is high time that you visit such Havelis too. Don't keep yourself deprived of these experiences. This Haveli can fill you with pride, admiration and wow.
Embrace some Tranquillity from Digambar Jain Lal Mandir
Digambar Jain Lal Mandir is a very popular religious spot in Delhi. It crowns the minds of people who love to visit religious spots. This temple has witnessed various eras and is one of the oldest temples of capital. It is there since the reign of Aurangzeb.

The architecture of Digambar Jain Lal Mandir is very artistic and is full of carvings. This red stoned temple carries a lot of value. The icing on the cake is that it is special in its own way too. It houses a bird hospital wherein the treatments are absolutely free. So, what can be nobler than this?
Thus, heritage walks in Delhi can make you feel rich and proud. The significance of these walks get even more enhancing when you have guides to acquaint you with all the under the carpet things of areas.