If you have some vacation time coming up and you love to play golf, one of the most enjoyable ways that you can spend your time away from your job or your business is taking part in golf holidays. Too many times it easy to let time slip by while you are busy doing other things, but everyone deserves some off time to partake in their favourite sporting activities. If golf is yours, you have a lot of great holidays that include golf to choose from.
Golf Packages Simplify Your Vacation
If you are the type of person that likes to keep things simple and concise, one of the most convenient ways to make the most out of your vacation time is by booking a golf package holiday. Avid golfers love this option because these types of vacations typically include admission to one, or many, golf courses that are in close proximity to their resort or hotel room. These packages are designed to cater to individuals as well as small, medium-sized and larger groups.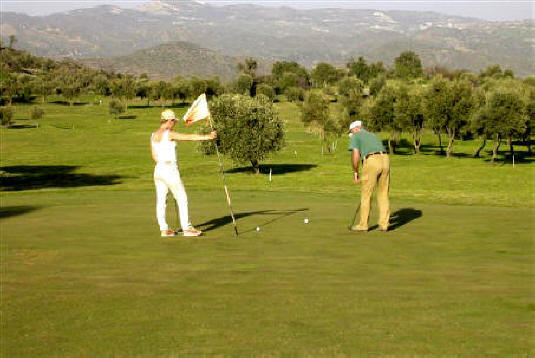 Holiday Planners Take Care of the Details
The reason many golf holiday makers love the idea of buying a package deal is because people who specialise in creating these packages take care of all the details. This means that once you and your travel companions have arrived at your resort, you do not have to waste valuable time trying to decide which golf courses or driving ranges you are going to play at. Holiday tour companies have close relationships with all the popular and Premium golf courses, so they are able to arrange for your tee times or schedule lessons with a golf pro if desired. Further, these packages include lodging at the finest resorts and hotels. While you are there, not only will you get to enjoy playing golf. You will have a luxury room and access to fine dining, drinks and other entertainment as well.
Packages For Every Budget
Golfing is a great way to have fun with friends, family members and colleagues. If you are ready to take some time off and have some fun on the links, there are golf packages available for every budget. You can choose from golf packages that take you to multiple destinations over the course of seventeen nights or if you do not have the time to get away for that long, holidays as short as three nights. Depending on the package you select, you will have access to some of the finest PGA courses and stay in multiple high-rated hotels and resorts in all of Australia.
A Golf Vacation You Will Never Forget
You have worked hard to get where you are at today, so taking some time off to treat yourself to an unforgettable golf vacation is something that you deserve. When you book a golf package holiday, you can rest easy knowing that a lot of the details are being taken care of for you before you travel. This makes your time away from home and work even more enjoyable.