Andhra Pradesh in India is famous for its temples. People who have some religious and aesthetics knowledge must be aware of the pilgrimage for which Tirupati a place in the state is famous for. It is a famous place known for its old and ancient temples. Talking not about the temples, but the famous temple food served, it is also very well-known amongst its visitors. From long time, the huge Laddus have become a part of celebrations in Tirupati.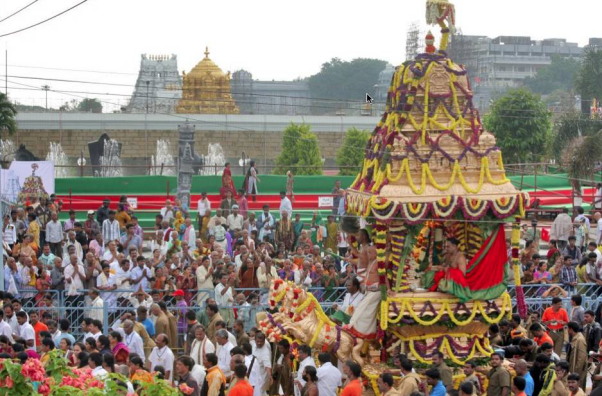 Getting a tirupati tour package and visiting the place will surely ensure that you have indeed toured the famous pilgrimage centre.
Famous Places to Visit Near Tirupati-
Venkateshwara Temple– The most famous and well-known temple with a great historical importance is the Sri Venkateswara Temple located on the seventh peak of Tirumala Hill. This huge temple covers an approximate area of 2.2 acres of land. Near the temple flows the Swami Pushkarini River. People who follow a particular faith feel at peace when they are here. The place is considered to be the most divine. It is the second most visited shrine all over the world, the first being Vatican. Not only this, the temple is also the richest temple in the world.
Sri VariMuseum– The museum is located in the Tirumala. People who are fond of artefacts, sculptures and scriptures must visit this place once. The presentation of the museum itself shows that how well the history and architectural background of the place was. Visit this museum and gather all priceless information about our historical featured things.
Talakona Waterfalls– A fall with a height of 270 feet in Andhra Pradesh makes it the highest in the state. This waterfall is located 30 Kms deep into the forest amongst the greenery of Mother Nature. The spectacular viewsand clear and cold water make it a wonderful place for trekking and enjoyment.
Silathoranam– Another place of great interest for the visitors in Tirupati is the Silathoranam, which is one of the natural bridges that are found in the Asia. The natural rock formation and the spectacular shape formation make it look like a hood of a serpent. The beautiful formation is a must watch.
Deer park– The wildlife lovers must not leave this place being in Tirupati. The Deer Park is one of the most spectacular view of adorn landscape of wildlife. Travellers visit this place to capture the colourful wildlife in their camera. The most spotted animal in this park is Deer that gives it a name.
ISKCON Tirupati– One of the most popular and spiritual philosophy, gaining a reputation among the scholars in the place is the ISKCON Tirupati. The temple is so beautifully created that the golden cenotaphs stand beautifully in the blue sky.
If one is a follower of faith and devotion, it is a must to visit place. There are many temples and other scenic places in Tirupati that gives an enchanting tone to the air making it a magical feeling for the visitors.