If you want to learn how to become a film actor, you have to remember that first and foremost, acting is a business. If you love the camera, glamour, and the lights, yet you don't romanticize what you are doing, you will be a business first and a film actor second. Of course, many actors would disagree because they would consider the craft of acting as their first priority. However, for you to get a job, your techniques and skills you are about to share are important.
To become a film actor, there's a secret recipe and it is having the right mindset. Actors must adopt skills from true entrepreneurs. Successful actors are entrepreneurs themselves whenever it's needed, because they run a business of acting. The power that will see you as an item. Something to make money and sell from. And you must think this way as well. This is especially true when it comes to theater, voice acting, film, TV, commercials, and some medium you will work in.
As a film actor, it's like you're an entrepreneur with a product to sell. You have to take note that you are selling yourself. Your voice, your body, your singing skills, your acting skills, and so on. Every working actor understands this concept. It may seem dreary and dark, yet it is actually a great thing. The reason behind it is that you will realize that it isn't personal and it is business. You also have to remember that it is important dealing with the rejection.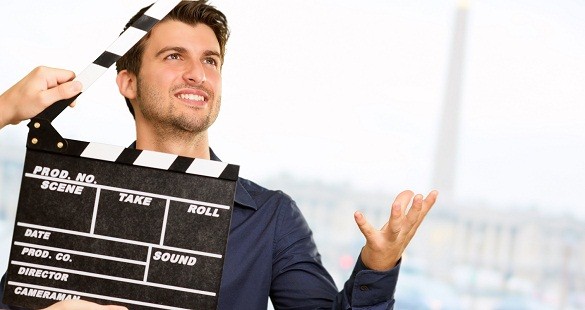 Marketing Yourself as a Film Actor
Now that you have identified yourself as a product, it is now the right time to market that product. If you are wondering on how to get hire and get your name out there, there are some ways you should do and these include:
ü  Resume and Headshot
Your calling card should look professional as possible as this is going to cross the desk of various directors, agents, managers, and producers. If you don't have anything to put on your resume, try considering becoming a movie extra or volunteer at the local community theater.
ü  Use Your Type
Almost all directors use type-casting to fill acting roles in a better manner. Determine your type and try tailoring your approach.
ü  Networking
Tuning into what is happening around you or trying to get involved is one of the skills you may develop. What is more, surrounding yourself with positive things, a successful role model is important. Real entrepreneurs are professionals and have expertise at networking.
ü  Market Yourself on the Web
Some websites can post your online information. Your demo reel, resume, and photos can also be posted on such sites and the best thing about these is that such sites are free of charge.
Until you got a job as a film actor, auditions will be an acting work. If you do not enjoy marching into auditions, do not pursue actin. You have to remember that auditions can help you improve your skills and talents and to be an actor, you always need to undergo auditions. Becoming a film actor may take you some time depending on your commitment and dedication. Being patient is also important when learning how to become a film actor.