Malaysia is considered to be the ultimate travel destination by many. With beautiful beaches, fascinating history and culture, incredible wildlife and nature, as well as delicious cuisine, it really does have it all.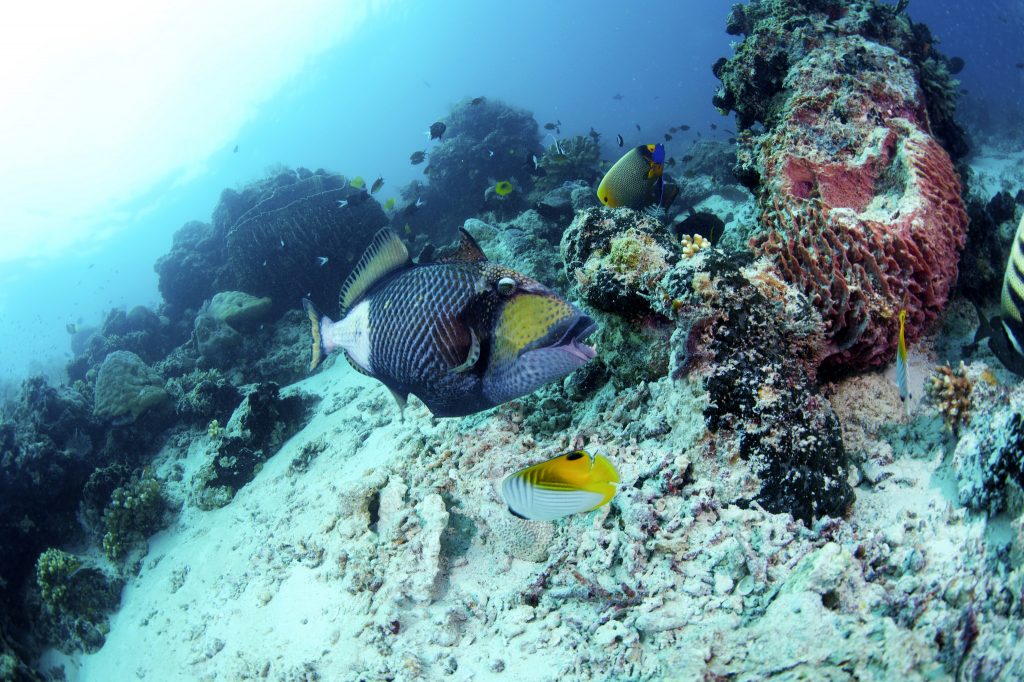 The one thing you don't want to miss out on? Exploring Malaysia's amazing crystal clear waters.
Experience Incredible Marine Life
Malaysia can easily be considered a marine paradise, thanks to its rich underwater biodiversity, which has earned the country the number 12 spot on the National Biodiversity Index. Team that with pristine reefs and sudden drop offs into the deep blue and you have a diver's idea of heaven.
Water temperatures range from 26-30º C/80-85º F year-round, thanks to the fact that Malaysia lies close to the equator. In terms of water visibility, this ranges from 10-40 metres/30-130 feet depending on the time of year and the area you're in.
Sipadan
As Malaysia's only oceanic island, Sipadan Island is the perfect place for a deep-sea dive experience. With over 3,000 species of marine life to be found, as well as hundreds of coral species, this stunning deep-water location is not to be missed.
You can see everything from triggerfish, to schools of barracuda, giant turtles and even sharks. Of course, there's more to explore than just the magnificent biodiversity.
If you are looking to experience something a little more unique, then be sure to visit one of the numerous specialty dive sites. One of the most popular wreck sites is the Usukan Wreck site, which includes three large Japanese ships, sunk in 1944 by American submarines.
Mabul
Known locally as Pulau Mabul, Mabul is one of the world's best destinations for muck diving, boasting one of the most concentrated reserves of small marine life in the world. It is located roughly 25 minutes from Sipadan Island by boat and visited by divers interested in the astonishing array of macro-life.
At this exquisite diving location you can expect to see coral outcrops, sandy sea beds and everything from gobies, to squids, frogfish, scorpion fish and various shellfish. There are various interesting diving sites, including Lobster Wall, Seaventure Platform and Crocodile Avanue.
If you interesting in locating some of the more rare species then you should head on over to Eel Garden. At a depth of about 20 metres onwards you will spot the sandy seabed, with lots of small lairs and tunnels. Be sure to move slowly and with a little luck and patience you may be able to spot blue ribbon eels, colourful gobies and cleaning shrimp.
Kapalai
Just a few minutes away from Sipadan and Mabul by boat lies the fascinating Kapalai. While only a short distance away, the underwater scenery here is completely different from that at Sipadan, with some of the world's best dive sites for macro and tiny underwater life to be found here. Some of the local species include giant moray eels, blue ring octopus, mandarin fish, dragonets and flamboyant cuttlefish.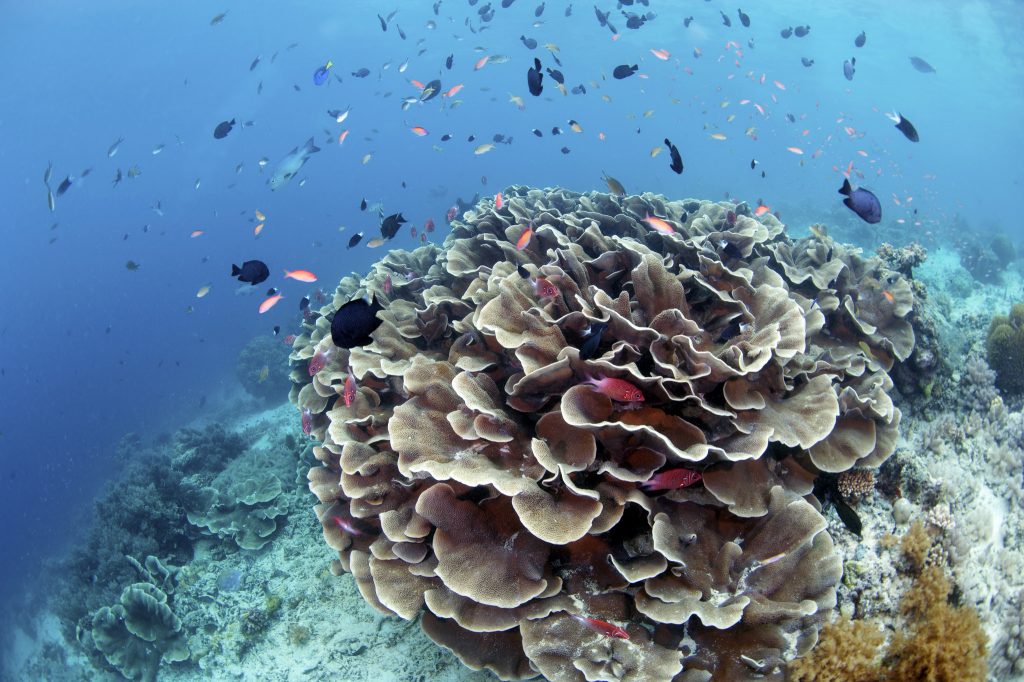 Conclusion
If you are looking for a memorable diving holiday, then you don't want to miss out on the outstanding underwater marine beauty and diversity that Malaysia has to offer. Whether you are a complete beginner or a seasoned diver, there's a dream diving experience available for everyone.